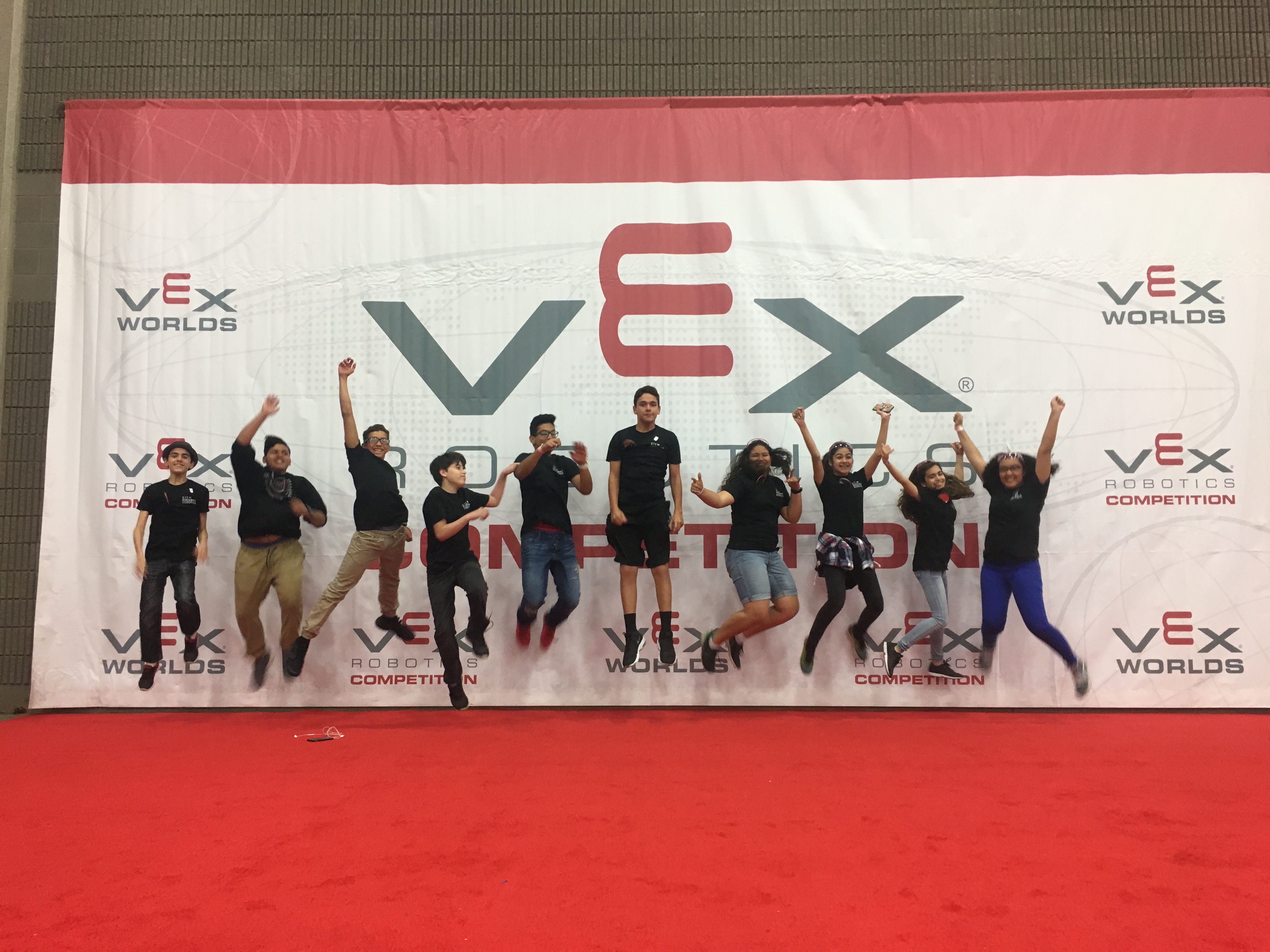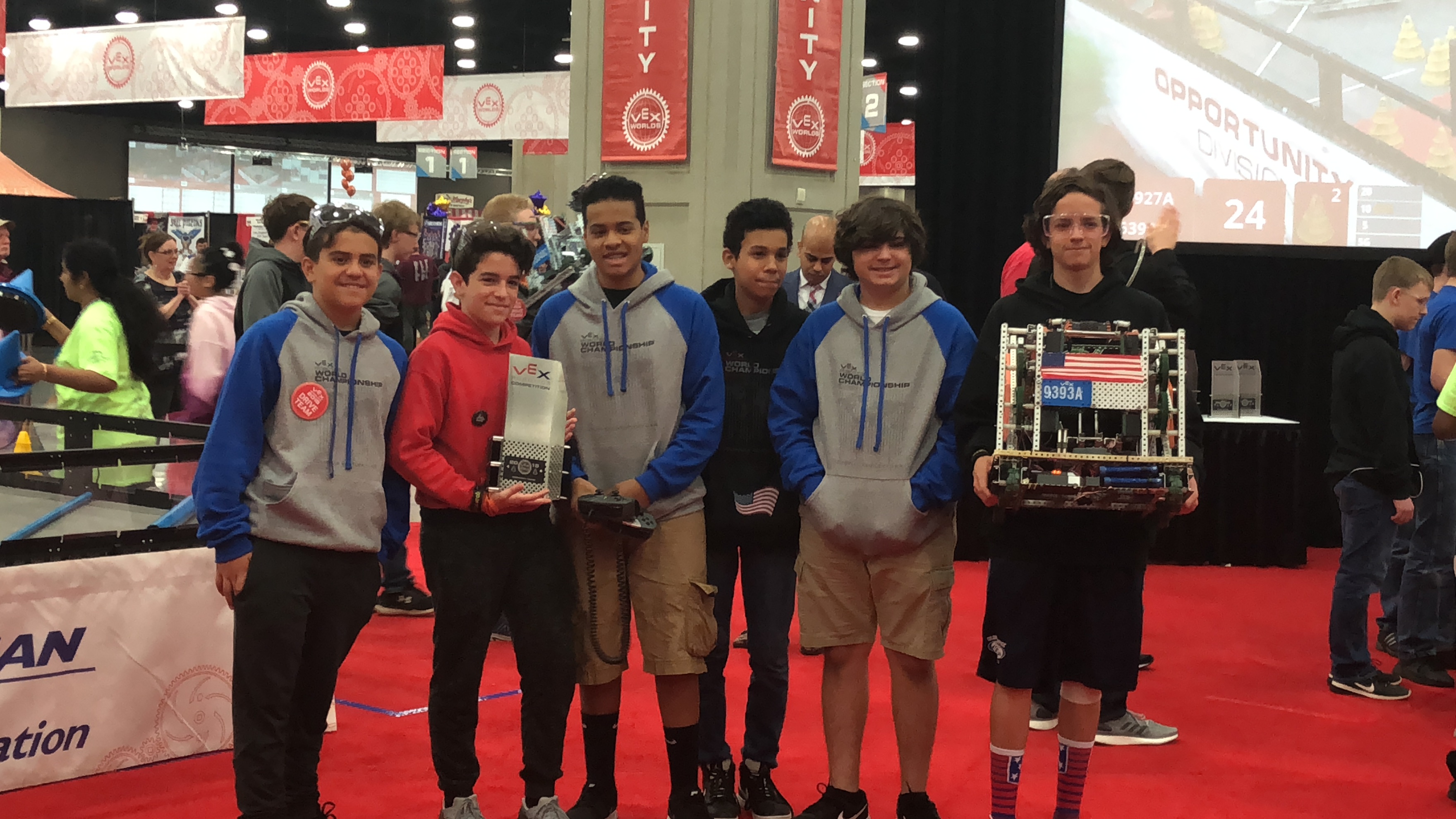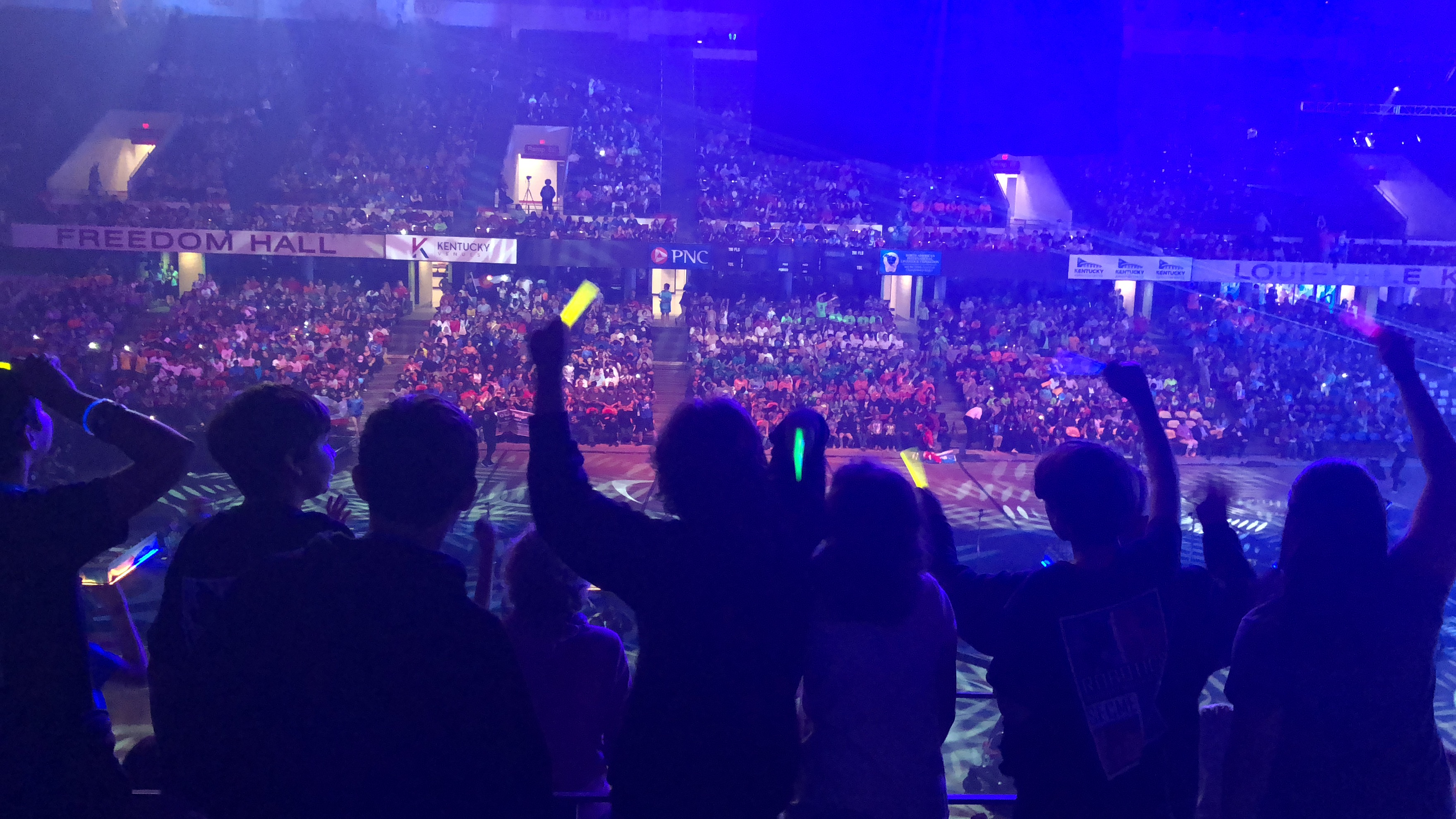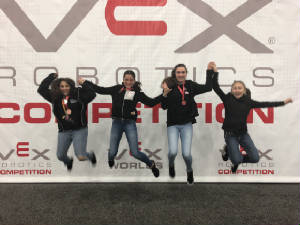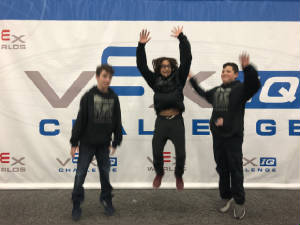 WELCOME ALL ROCKBOTS TO 2019-2020 SCHOOL YEAR
Here is a recap of our last season:
Rockbots 2929A got the second best score at skills IOWA 2019 against teams from China and USA,
Rockbots 2929A made it to the finals in the VEX IQ World Championship and got 5th place in their Division;
RockGbots 9393G also got into the finals in the VEX Robotics World Championship!
Great results that have set up our baseline
So, are you guys ready?
LET'S FIND OUR SUPER POWERS
ROCKBOTS ASSEMBLE!
Congratulations to all our Rockway Rockbots and RockGBots who represented the USA in the US Open Robotics Championship in Iowa last week. Great results: 2nd place in Skills! Incredible scores for a brand new team. Keep it up Rockbots. Let's get ready for WORLDS in two weeks. GO ROCKBOTS!!! GO ROCK G BOTS!!!
I am so very proud of the performance of all our VEX and VEX IQ
Teams this school year.
Congratulations to 9393 A, B, C and G for their achievements at the Youth Fair:
2nd Place Tournament (over all including High Schools)
and 2nd and 3rd Place Design Awards.
All our teams have been recogninzed with Awards in all robotics championships,
that's impresive!
Thank you parents and supporters! but we are not done...
Get ready Rockbots and RockGbots
Here we come IOWA and Kentucky
GO ROCKBOTS!
"Robotics 6th and 7th grade students have received the new Robotics Magnet polo shirts today courtesy of the fundraising efforts of the PTSA.
Thank you to all the families that are part of the PTSA and have helped in this effort.
We will advise what day of the week the principal authorizes students to wear this polo shirt.
This will be our official competition shirts, going forward."
Congratulations ROCKBOTS
All 3 Teams were excellent in the FL States: IQ got 2nd in the State plus Sportsmanship Award;
and VEX teams got Build and Design Awards.
This year, for the first time, we will have 2 Teams in the US OPEN IOWA 2019
and again a Team in the VEX IQ Robotics World Championship in Kentucky.
Great work and amazing results.
Let's keep on working together for a better team and a terrific robot.
THANKS TO ALL
GO SHINE ROCKBOTS!

CONGRATULATIONS 2929A for the STEAM in the GARDENS CREATE AWARD!
Now let's get ready for the FL STATE WORLDS QUALIFIER: 2929A and 9393G so far...
WORLDS HERE WE COME!
CONGRATULATIONS ROCKBOTS IQ DISTRICT SECME CHAMPIONS 1st PLACE
AND ALSO TO OUR SECME SCIENCE TEAM FOR THE 3rd PLACE IN THE DISTRICT.
THANKS TO ALL OUR PARTICIPANTS FOR REPRESENTING OUR SCHOOL SO WELL. SCIENCE PROJECTS' RESULTS COME OUR FEB. 7th.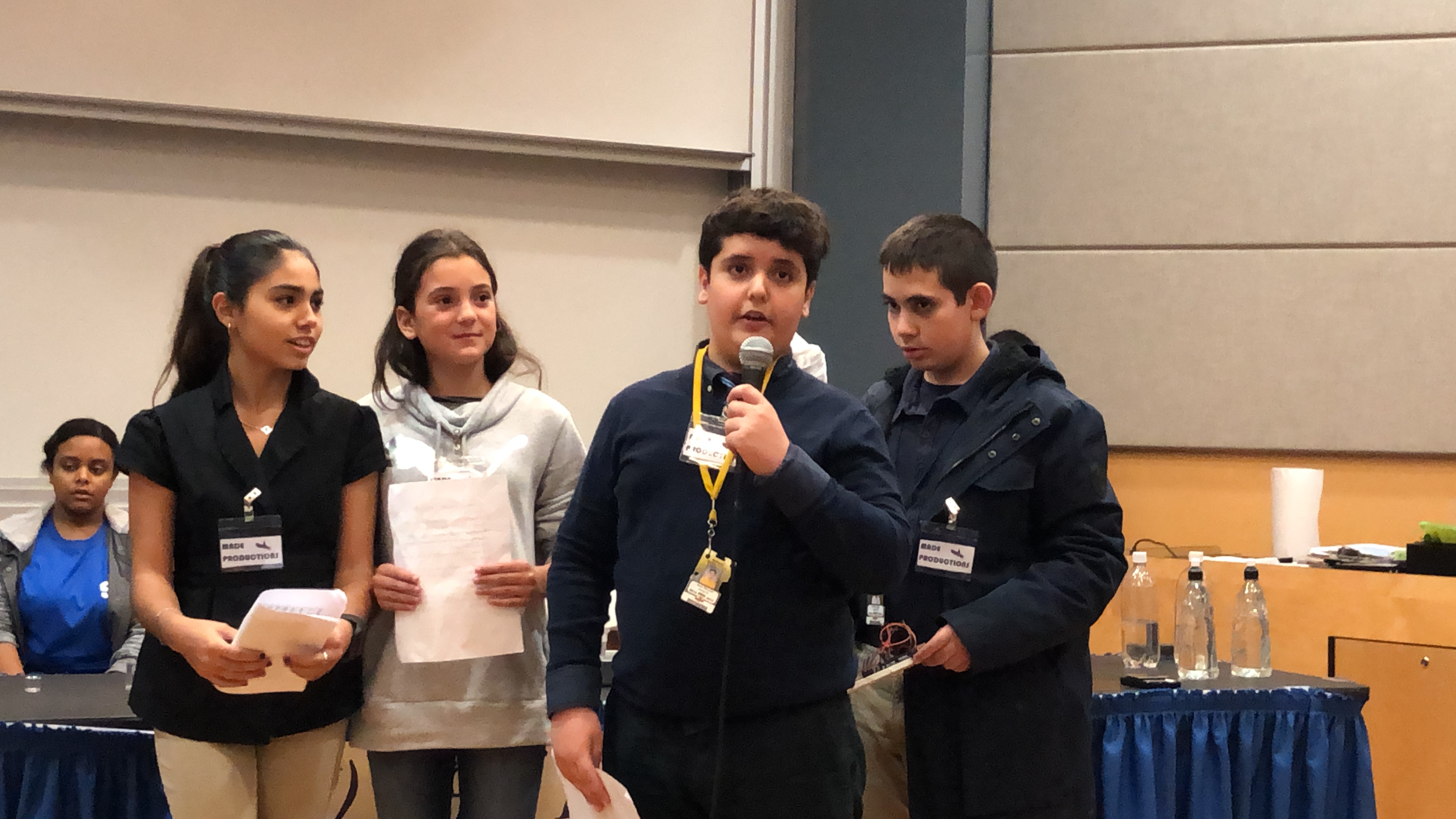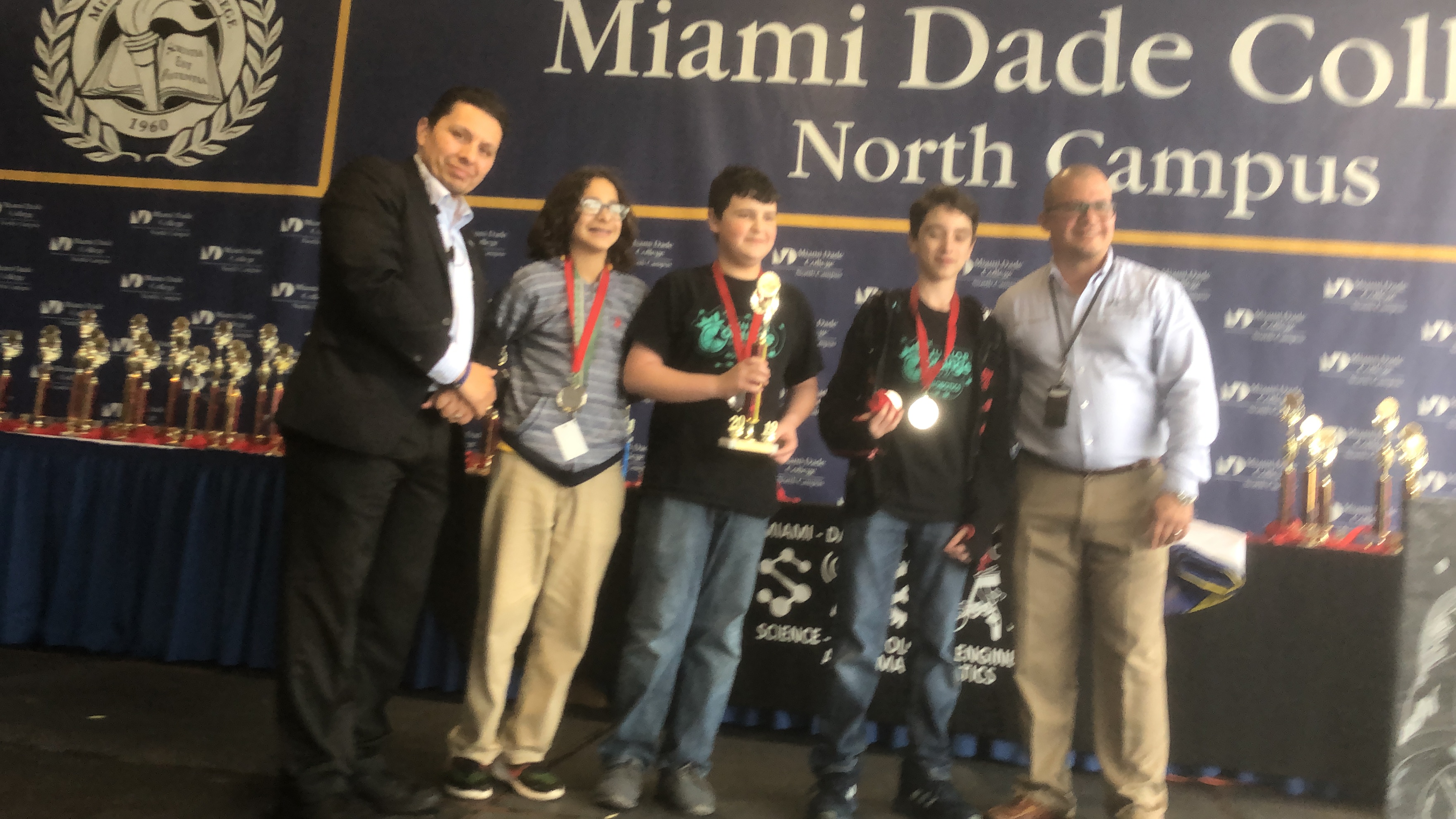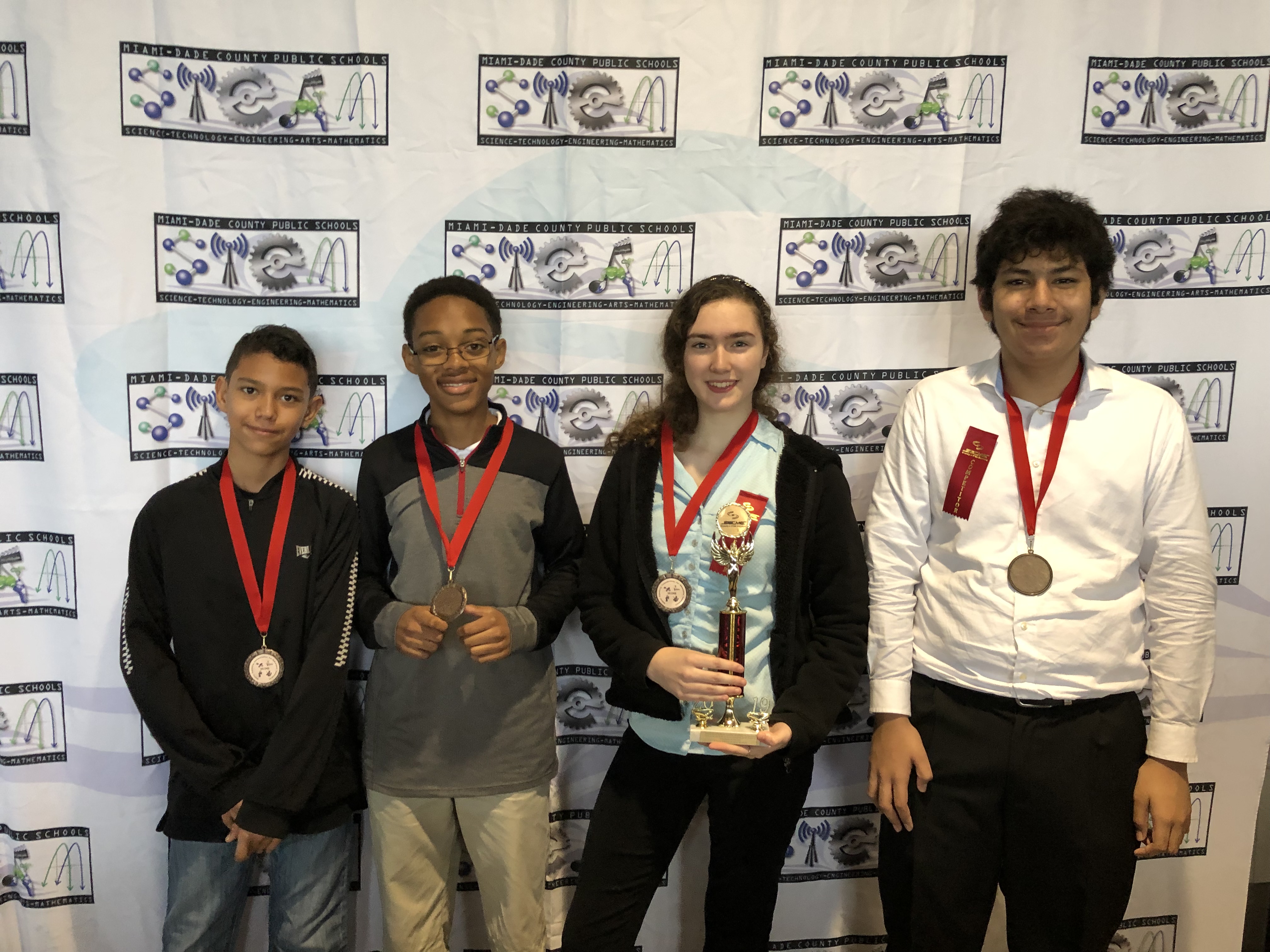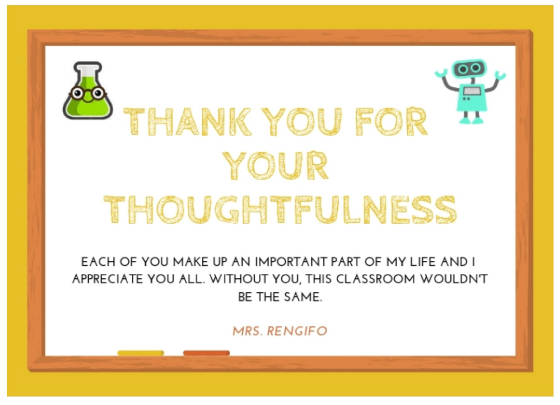 Rockway Rockbots win the IQ Robotics Competition
on Sat.12 @ the Fair.
Congratulations to all, especially to our new IQ Team. Great Job.
Also, both of our VEX teams made it to the finals
in the VEX Highschool competition.
Let's keep working!
Your all are doing great!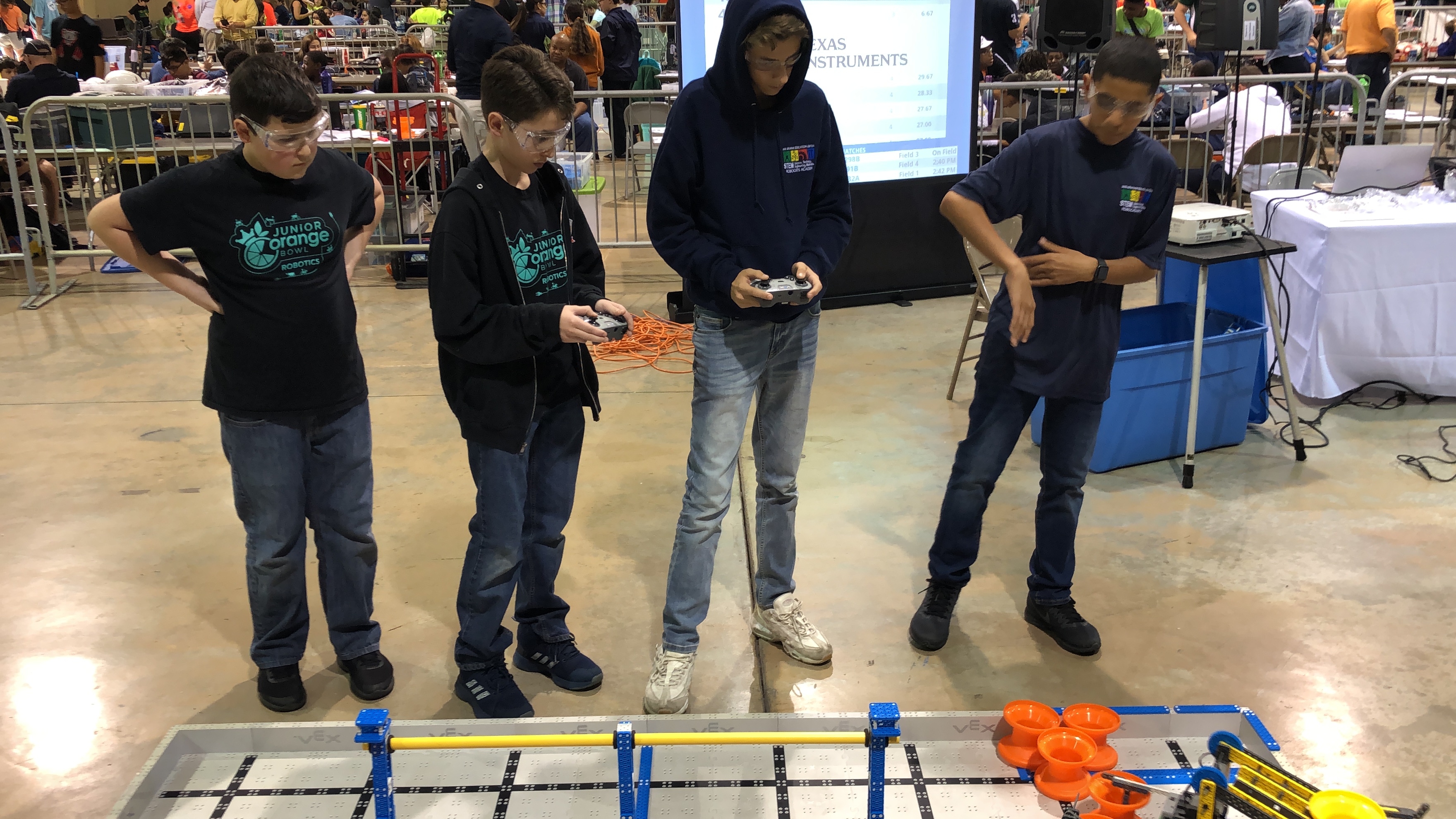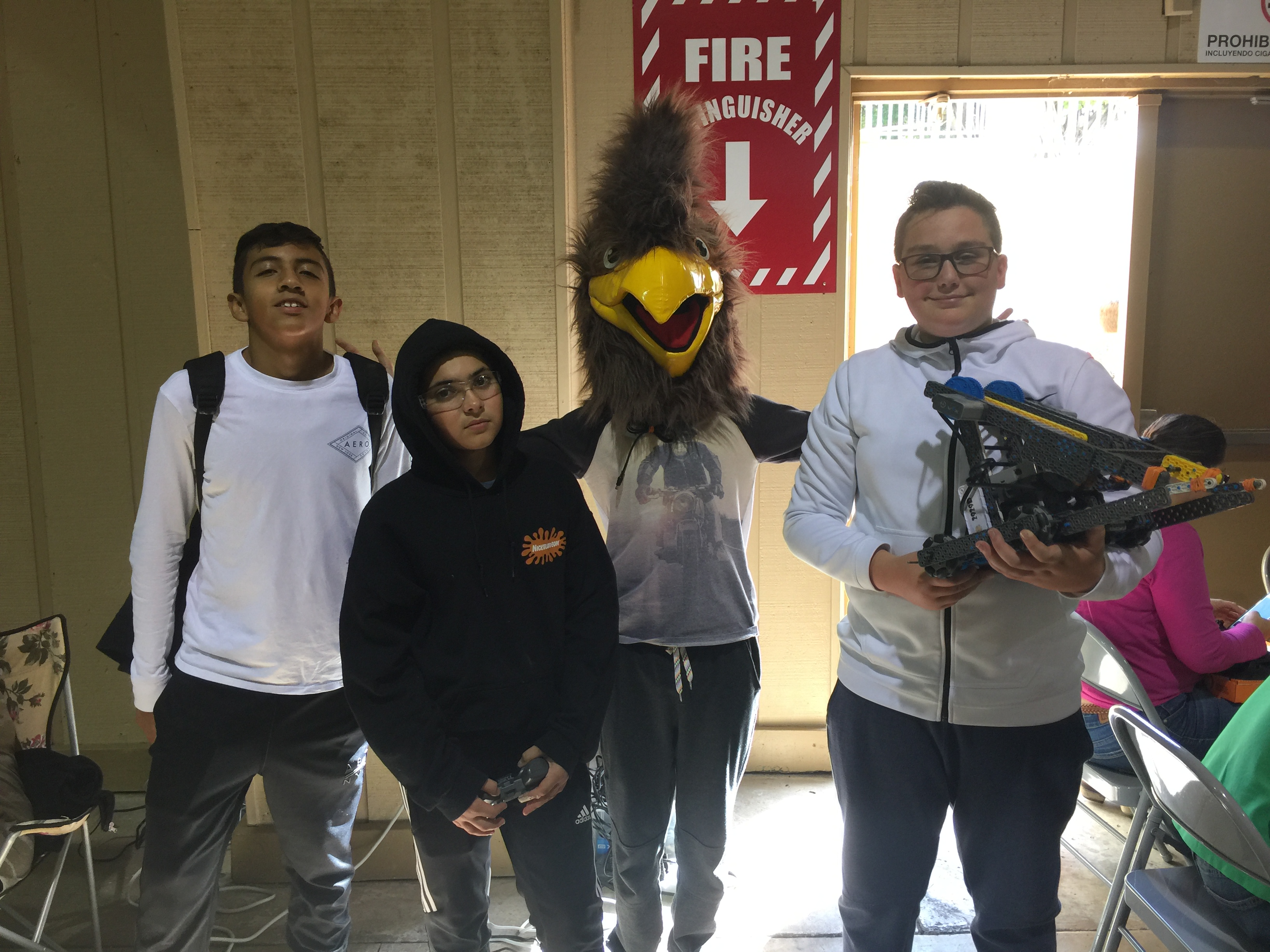 Congratulations to our IQ Robotics Teams for winning the Judges, Desing and Build Awards at Riviera Middle on Dec. 8. Our youngest and newest team also got its spot in the Florida State Robotics Competition. That's amazing! Let's go Rockbots!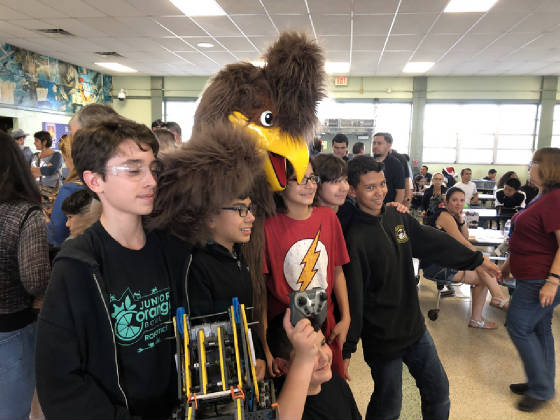 CONGRATULATIONS 2929 A FOR THE SPORTSMANSHIP AWARD AND 2929 B FOR THE JUDGES AWARD @ BOB GRAHAM IQ STATE QUALIFIER LAST SATURDAY DEC 1.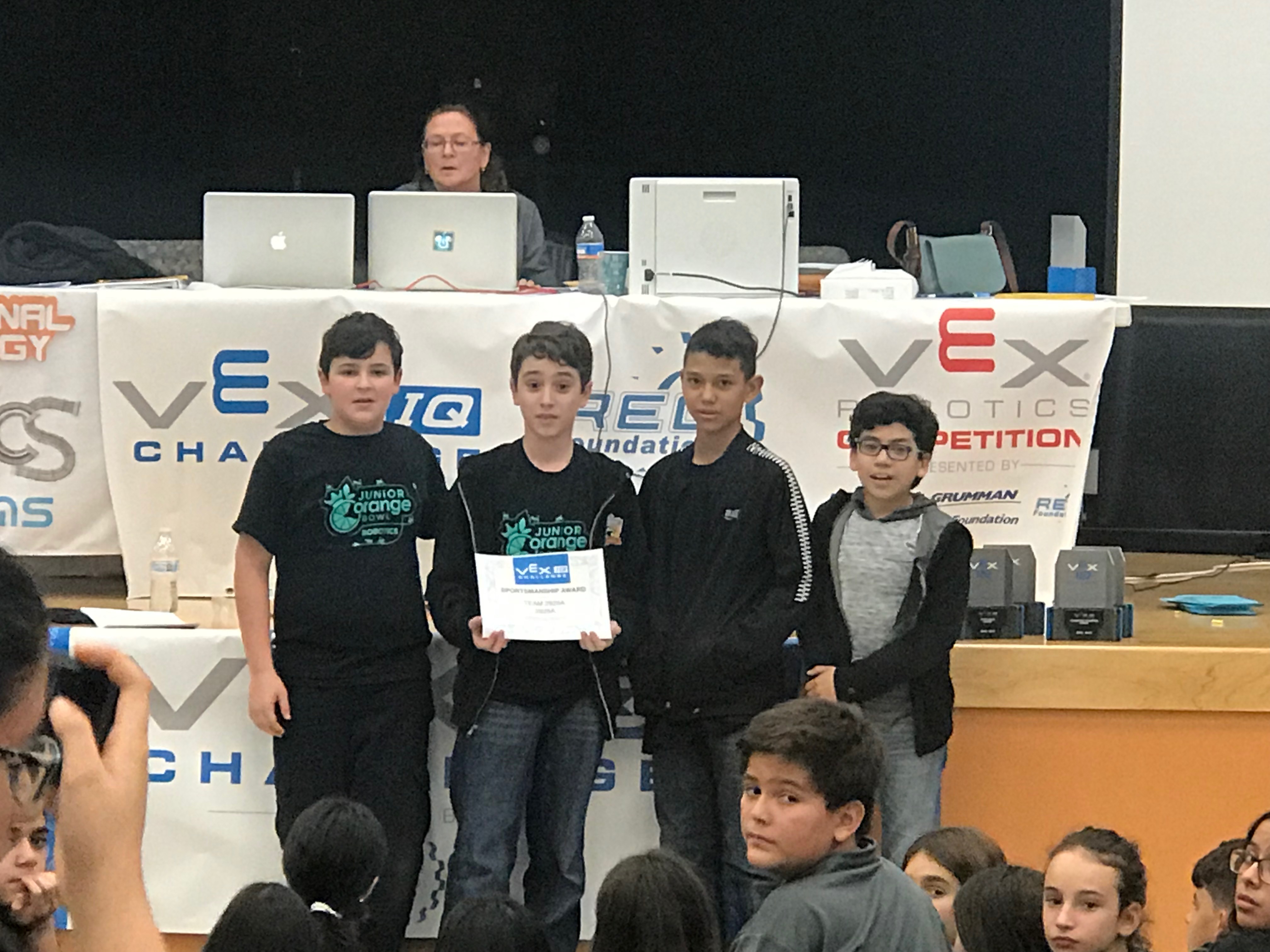 CONGRATULATIONS TO 9393A FOR THE JUDGES AND THE EXCELLENCE AWARD THEY WON AT THE WESTMINSTER STATE QUALIFIER ON SAT. DEC 1st. THANKS TO 9393 B AND 9393 C: WITHOUT YOU THIS WOULD NOT HAVE BEEN POSSIBLE. WE ALL ARE ONE...WE ARE ROCKWAY ROCKBOTS GETTING STRONGER AND BETTER EVERY TIME.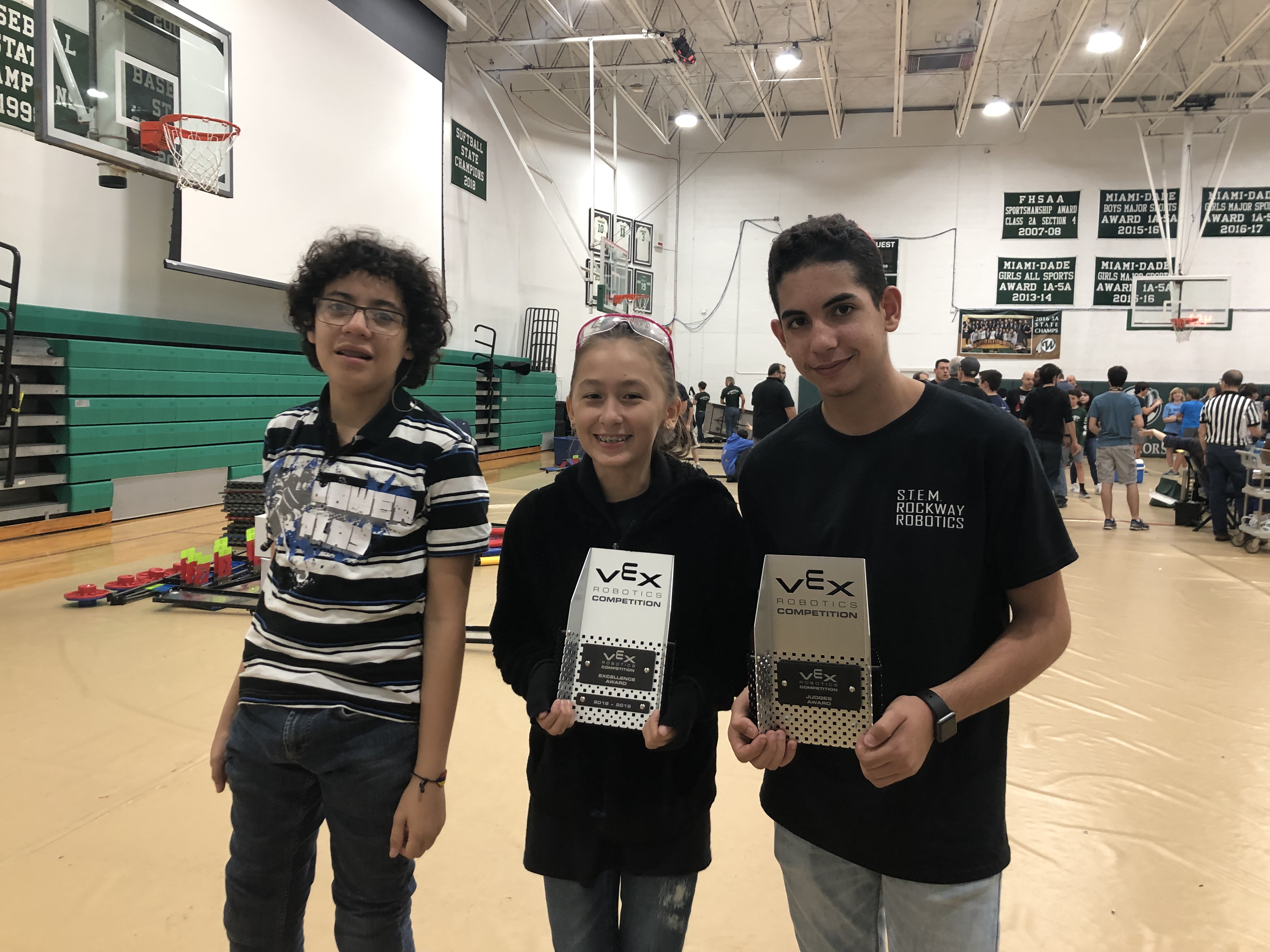 Congratulations to all and a BIG THANK YOU to parents and supporters for your invaluable participation and support while Rockbots are competing every weekend in different venues.
Special recognintion to our brand new team: Rock-G-Bots for their Design Award this past Sunday @ Coral Park HS.
Sun. Nov. 18 IQ at FIU. See you all there!
IQ Teams competed @ Braddock on Sat. Oct. 20th: Congrats to Team 2929B that made it to finals in their first championship. This Saturday Oct. 27, the match will be at NARANJA.
Go Rockbots!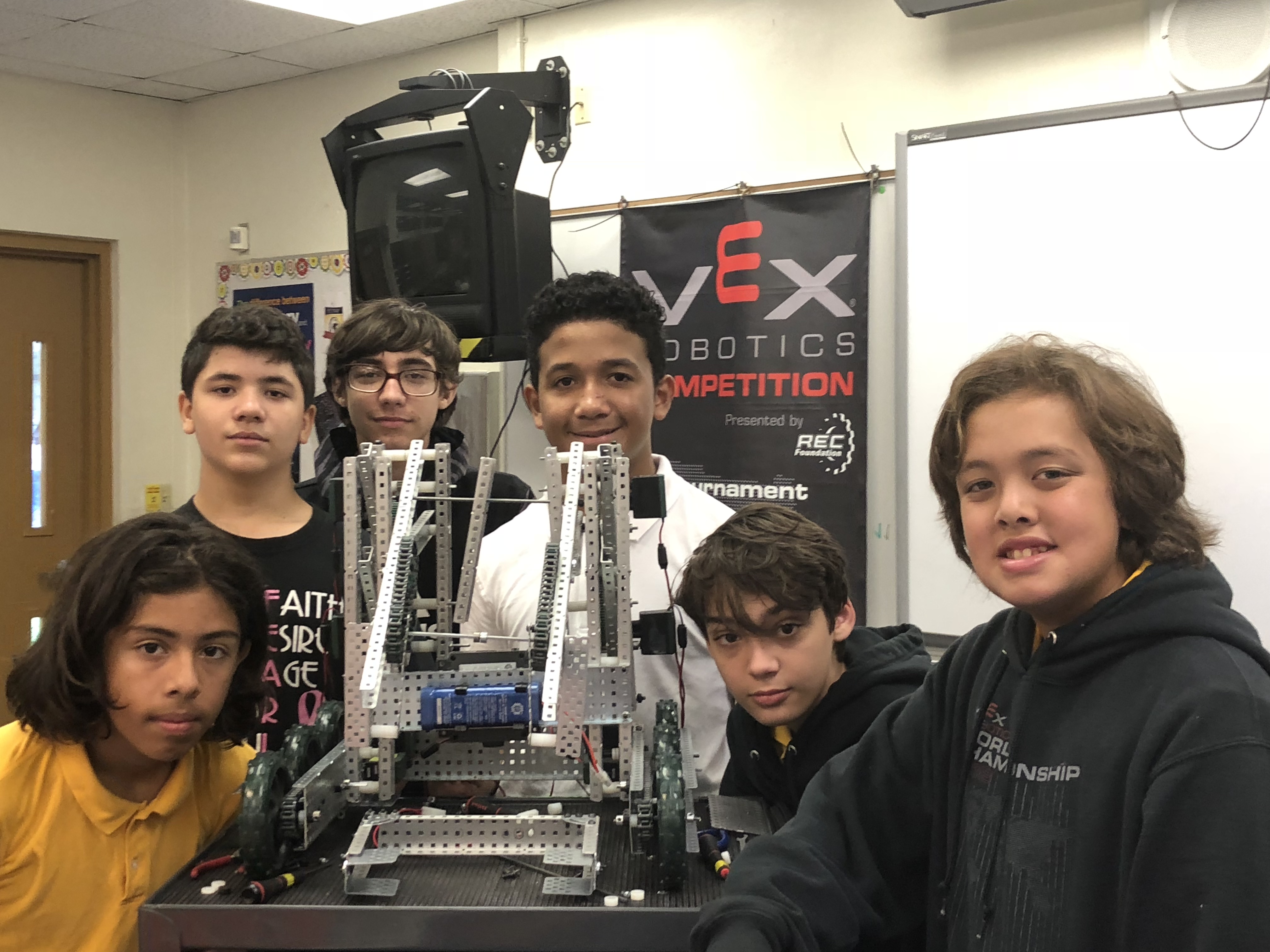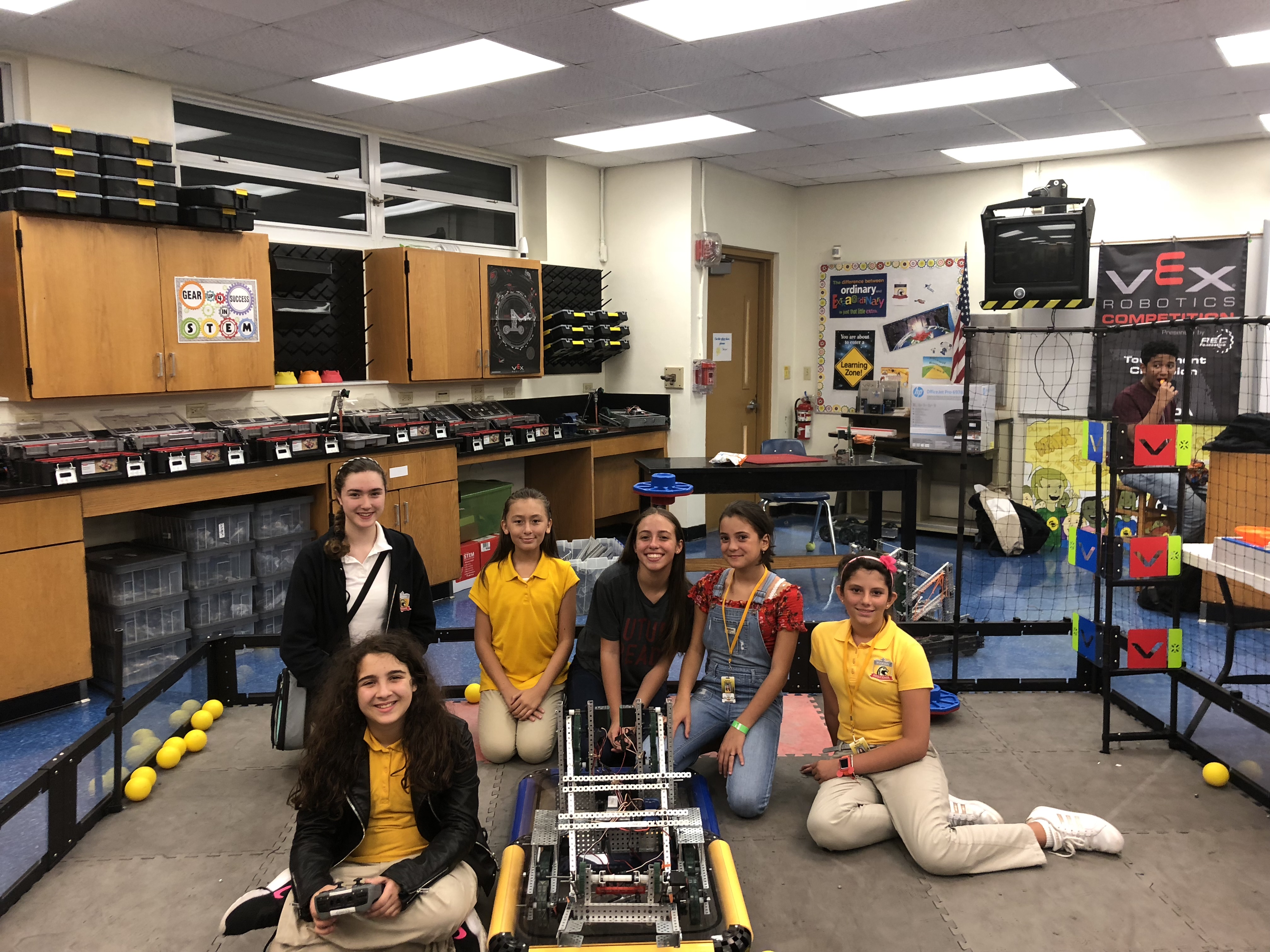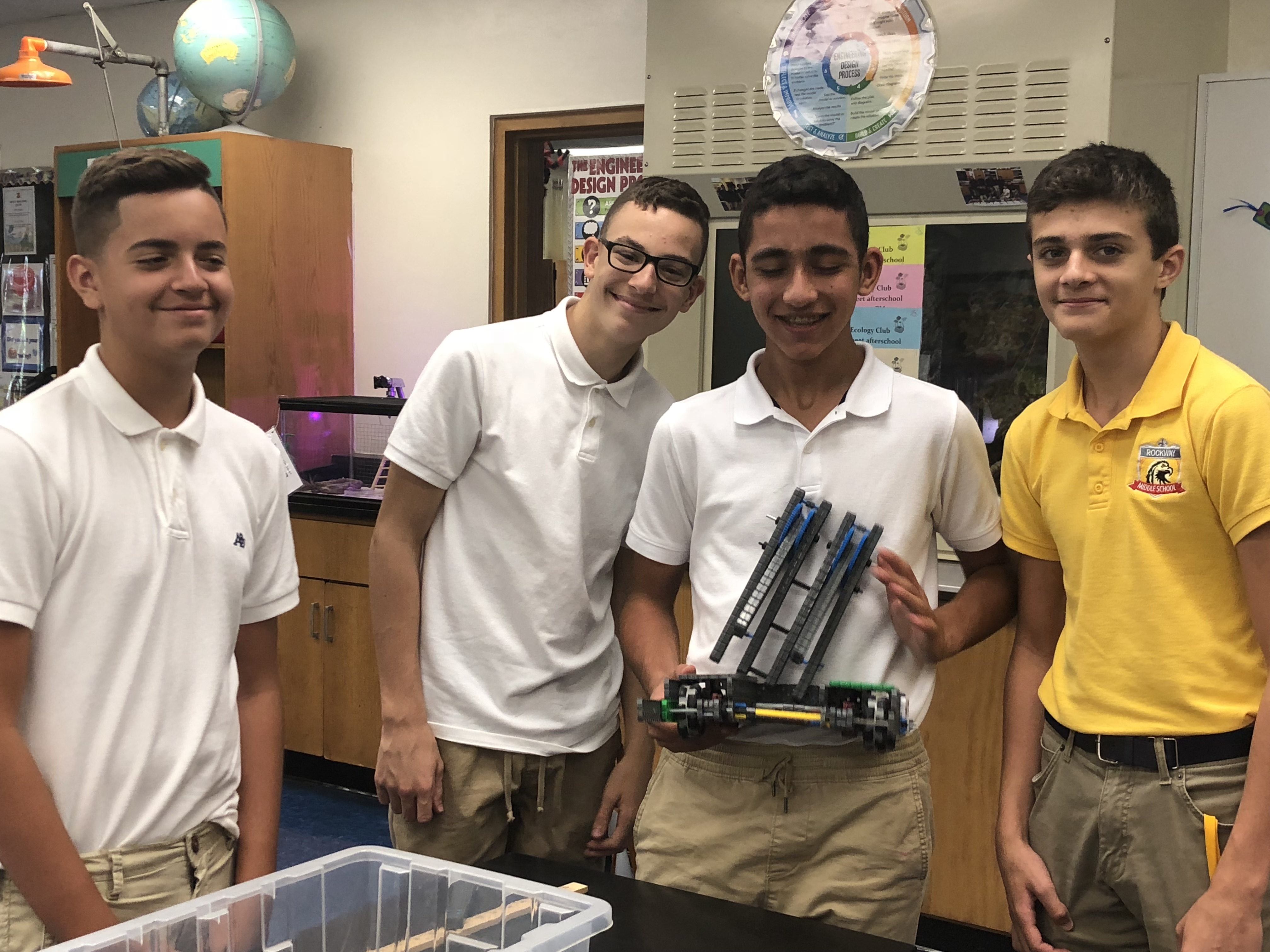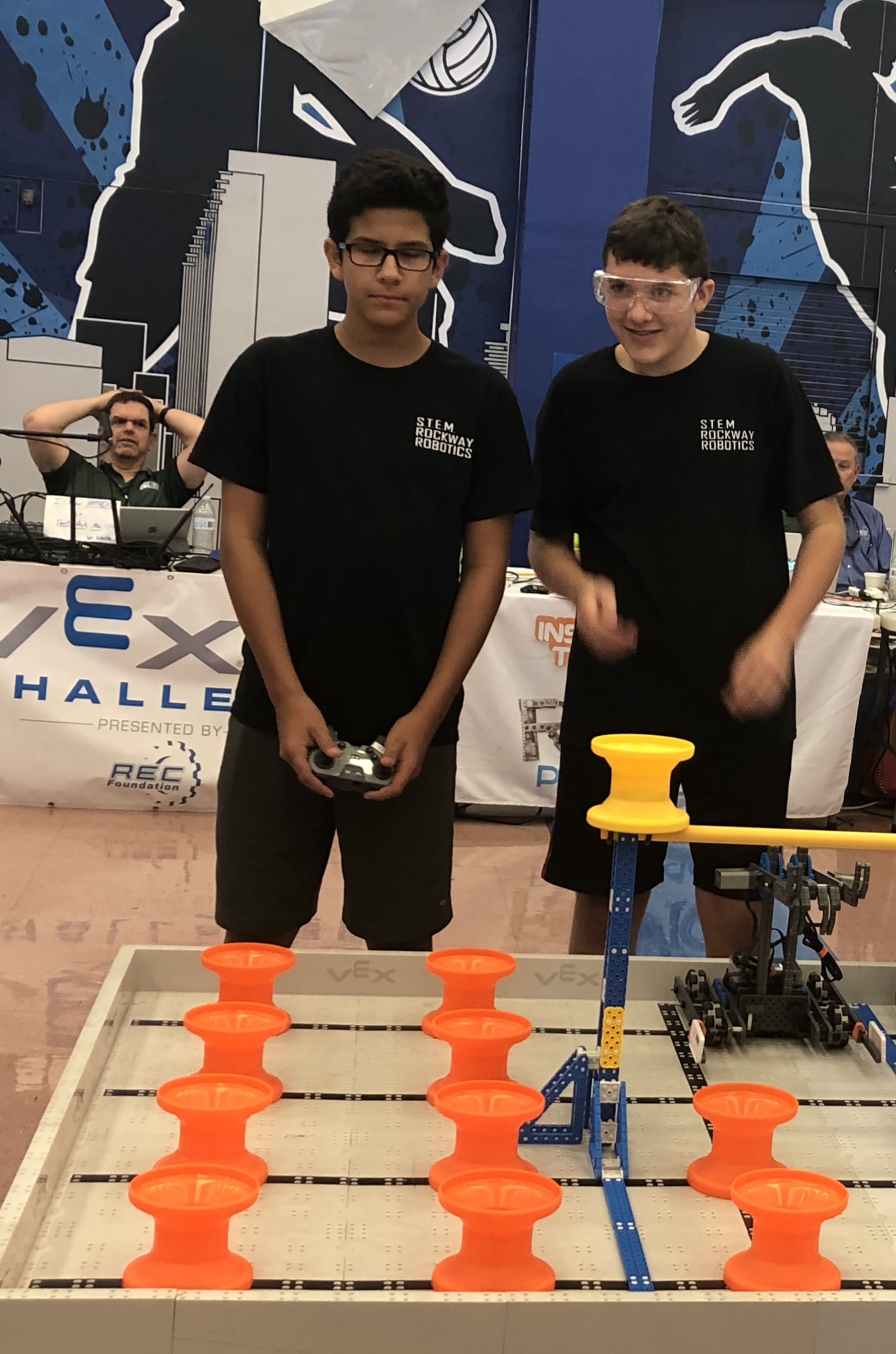 ROCKWAY ROCKBOTS and ROCK"G"BOTS had a super competition @ Ransom on Saturday Oct. 13. One of our teams passed to the "elimination" rounds: Just amazing for a middle school among more than 50 High school teams.Great beginning, but this is just that...the beginning...we can only get stronger! Let's GO Rockbots!
OUR ENGINEERING DESIGN P&S DONORSCHOOSE PROJECT HAS BEEN FULLY FUNDED!!!
Thank you parents, donors, annonimous donors and VERIZON. This is FANTASTIC!!!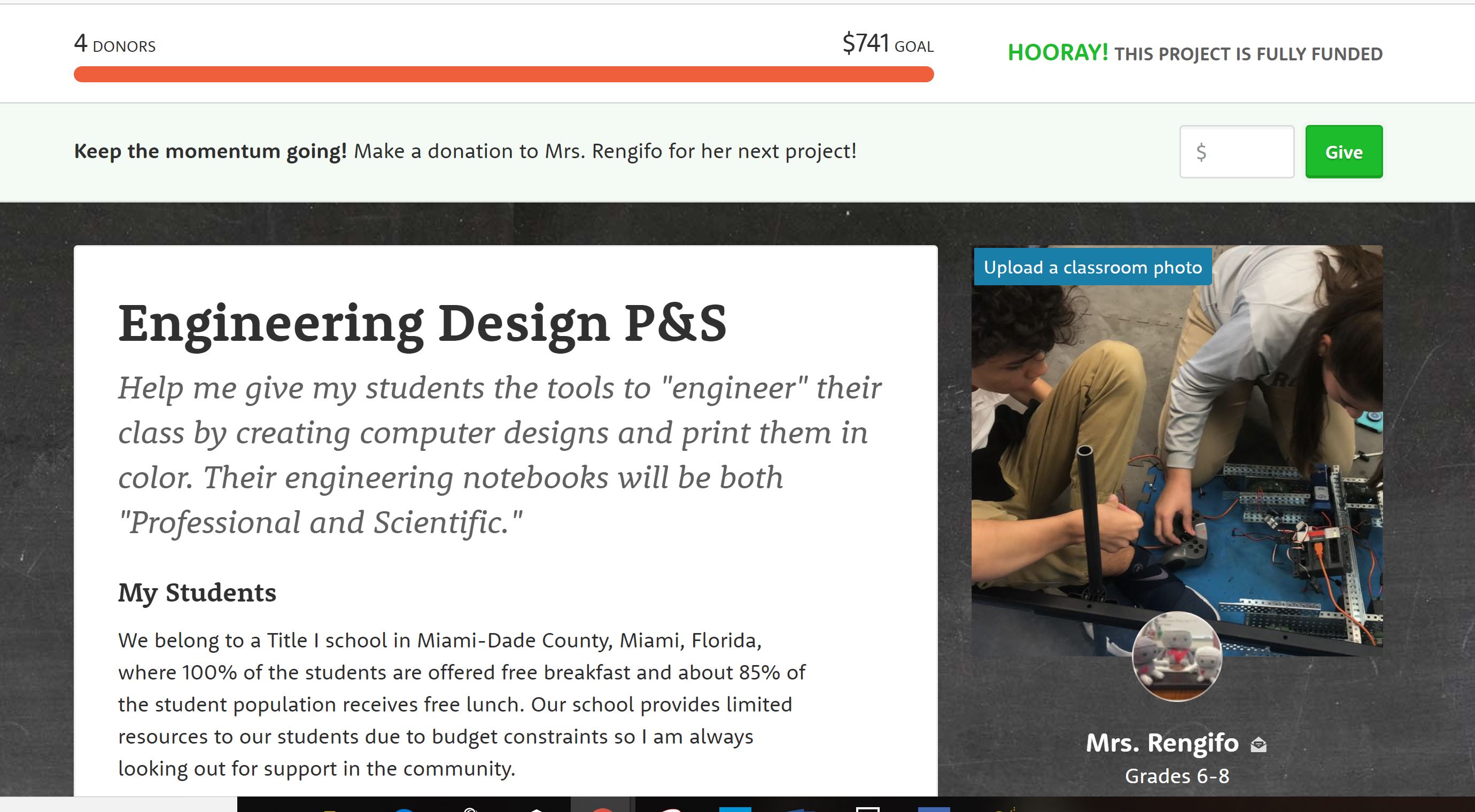 ROCKBOTS ROCKED THE WORLD:
"COMMUNITY VEX ROBOTICS
WORLD CHAMPIONSHIP AWARD"
WINNERS
Apr. 24- May 2 VEX and VEX IQ Teams 9393A and 2929A were part of the USA Team in the VEX Robotics World Championship in Kentucky. Our VEX Rockbots got a win in this competition, the largest robotics competition in the world according to Guinness World Records.
Proud of all the efforts shown by students and parents. Let's keep it up Rockbots!
Click on the picture to visit our album
Apr. 21 First GBE Symposium at Fairchild. Our Team gets "Best use of Graphs" and "2nd Place" in this challenge.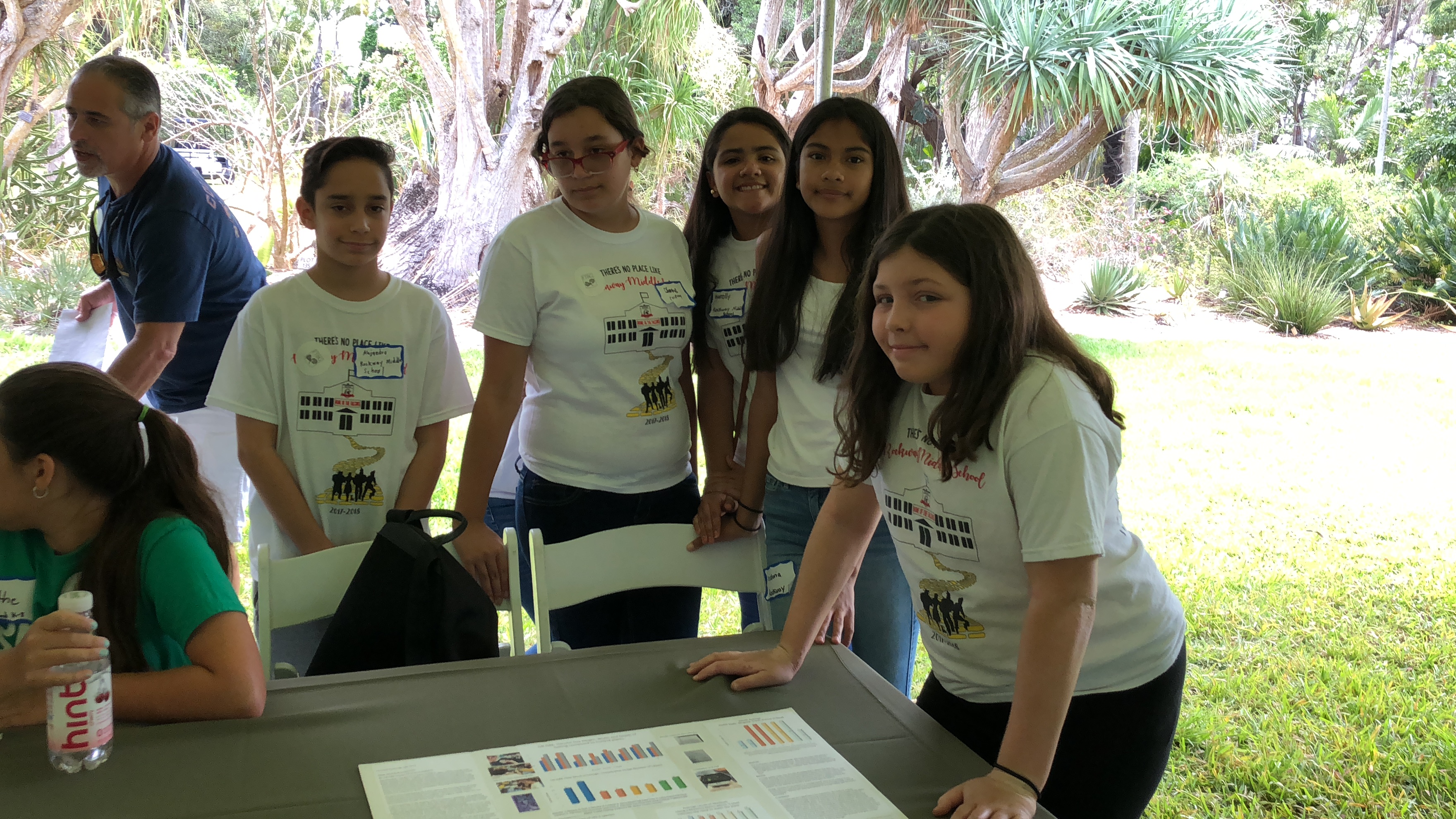 GBE "Growing Beyond Earth" Mar 28 Day 56: Our Tomatoes and Peppers are coming out!
Courtesy of Victoria P. Thanks Vicky!!!
Click on the picture to visit our album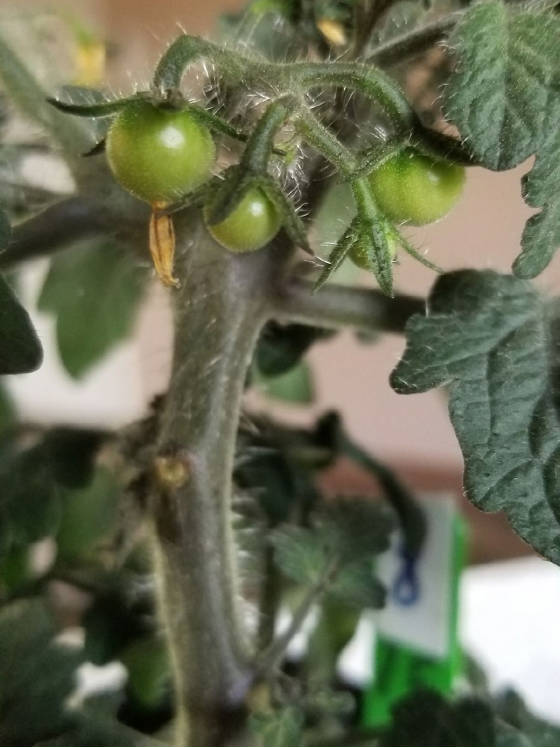 ATTENTION!!!
I am so very happy and proud to announce that our TEAM 2929A has been invited to the VEX IQ WORDLS CHAMPIONSHIP. This is the second Rockway's team to qualify this year. Congratulations! Well deserved Rockbots!
Congratulations Rockway's "ROCKROVERS" for their first underwater robotics competition at the Yacht Chandlers this past saturday. Click on the photo for pictures.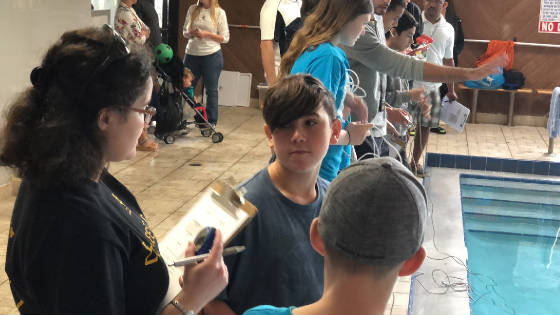 CONGRATULATIONS TO ALL SECME AND SCIENCE FAIR REPRESENTATIVES WHO COMPETED ON SATURDAY AT MIAMI DADE COLLEGE NORTH CAMPUS. GREAT JOB FALCONS!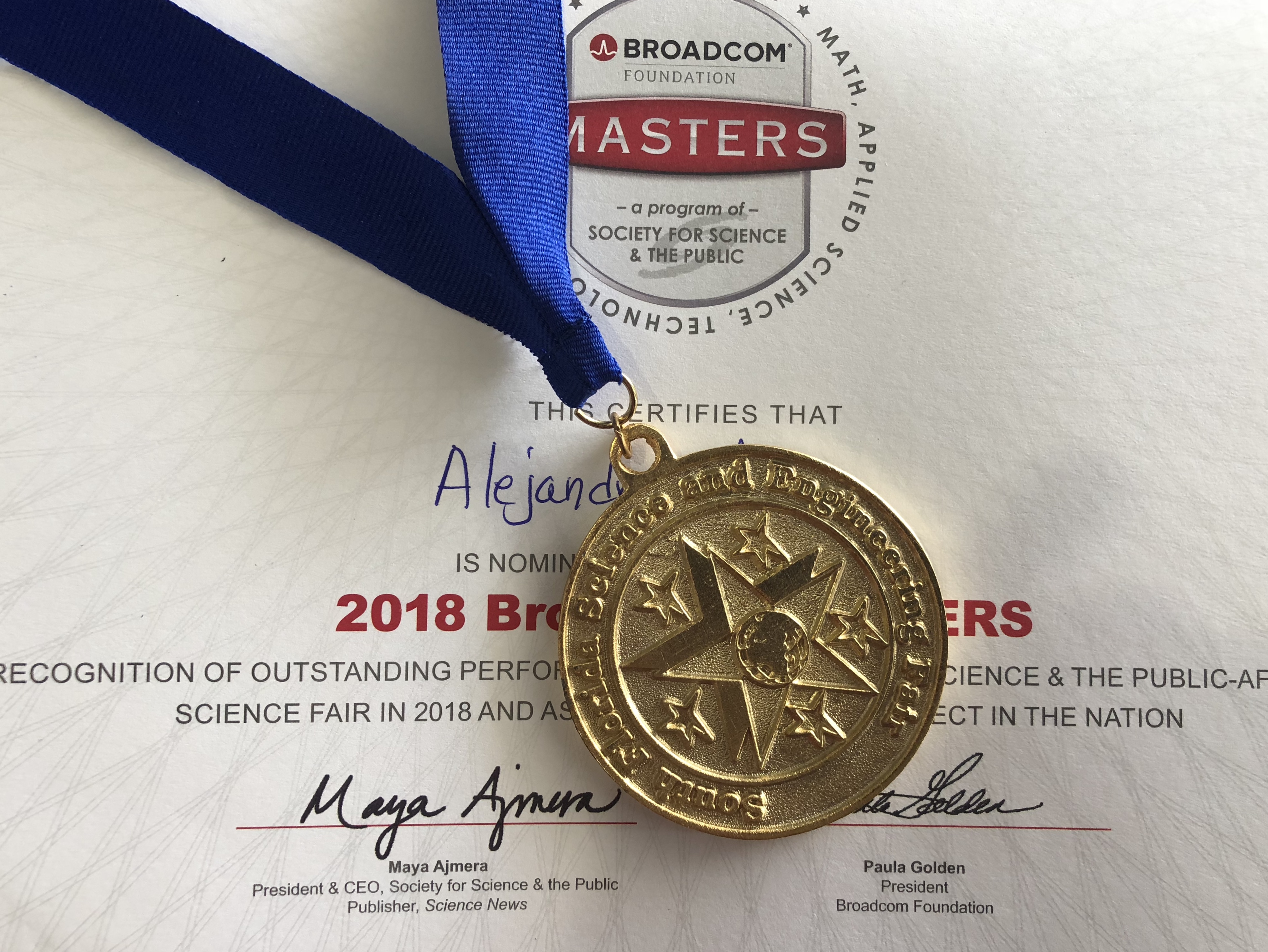 SPECIAL CONGRATULATIONS TO THE IQ TEAM FOR THEIR 3RD PLACE IN THE DISTRICT. GREAT JOB!!!
ALSO, CONGRATULATIONS TO TEAM 9393B FOR THEIR QUALIFICATION TO THE VEX ROBOTICS FLORIDA STATE CHAMPIONSHIP. SEE YOU IN TAMPA!!!
CLICK ON THE PIC FOR ALBUM PICS
CONGRATULATIONS TO ALL: WORLDS HERE WE COME AGAIN!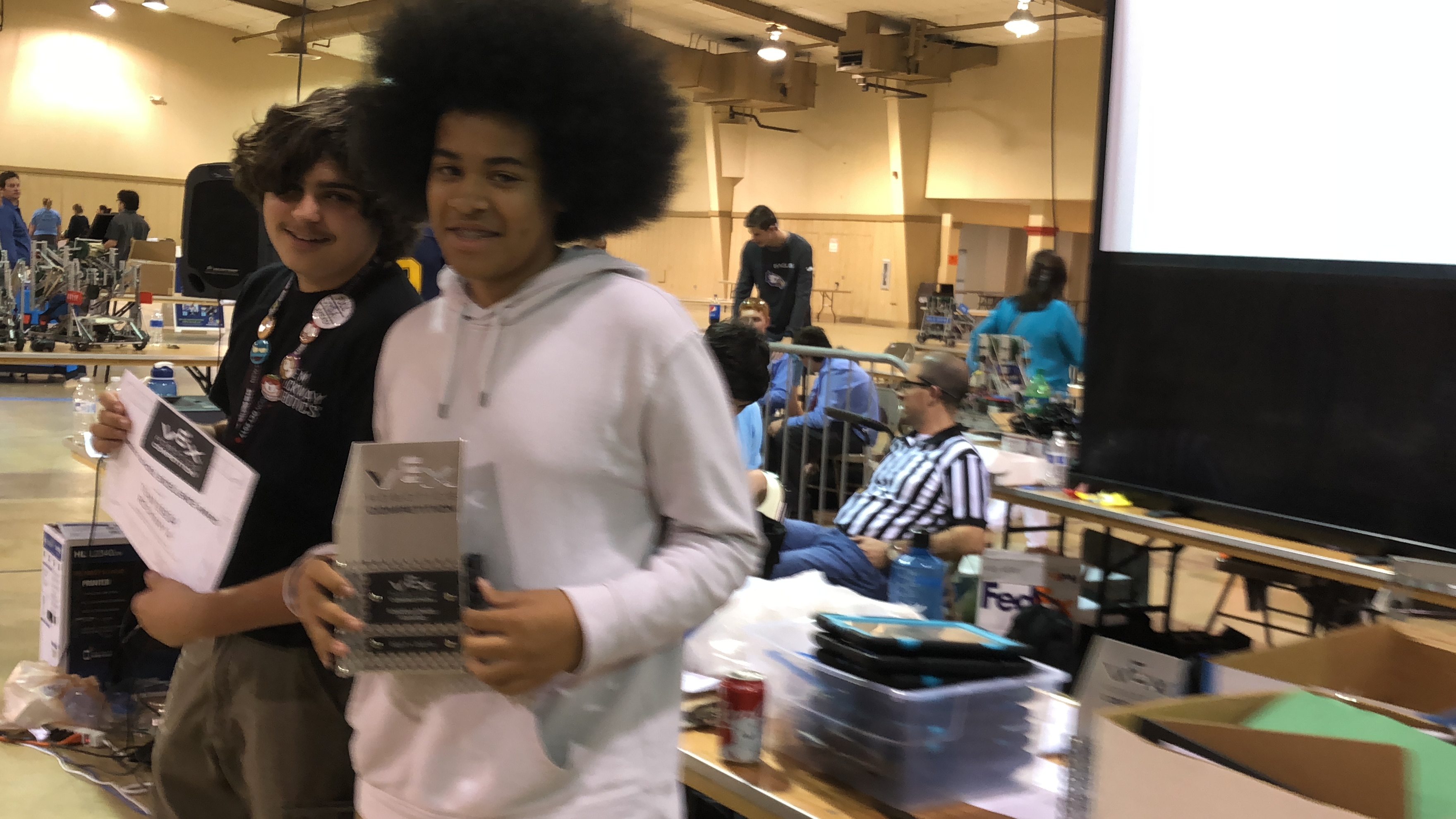 WE THANK PARENTS AND STUDENTS FOR THEIR SUPPORT IN THE "ROBOSLAM" STATES AND WORLDS QUALIFIER THIS PAST SATURDAY JAN. 27 AT THE EXPO FAIR. WE ATTENDED WITH 7 ROCKBOTS TEAMS!!!
AND...OUR VEX TEAM IS GOING WORLDS AFTER WINNING THE EXCELLENCE AWARD
"CONGRATULATIONS TEAM 9393A"
IQ'S: WE WILL SEE YOU ALL AT PINECREST THIS SATURDAY...
LET'S KEEP UP THE GOOD WORK!

Congratulations to all our Robotics Teams that participated in the AcadeMir Qualifier on Saturday Jan. 20. We got 3rd! Album coming soon!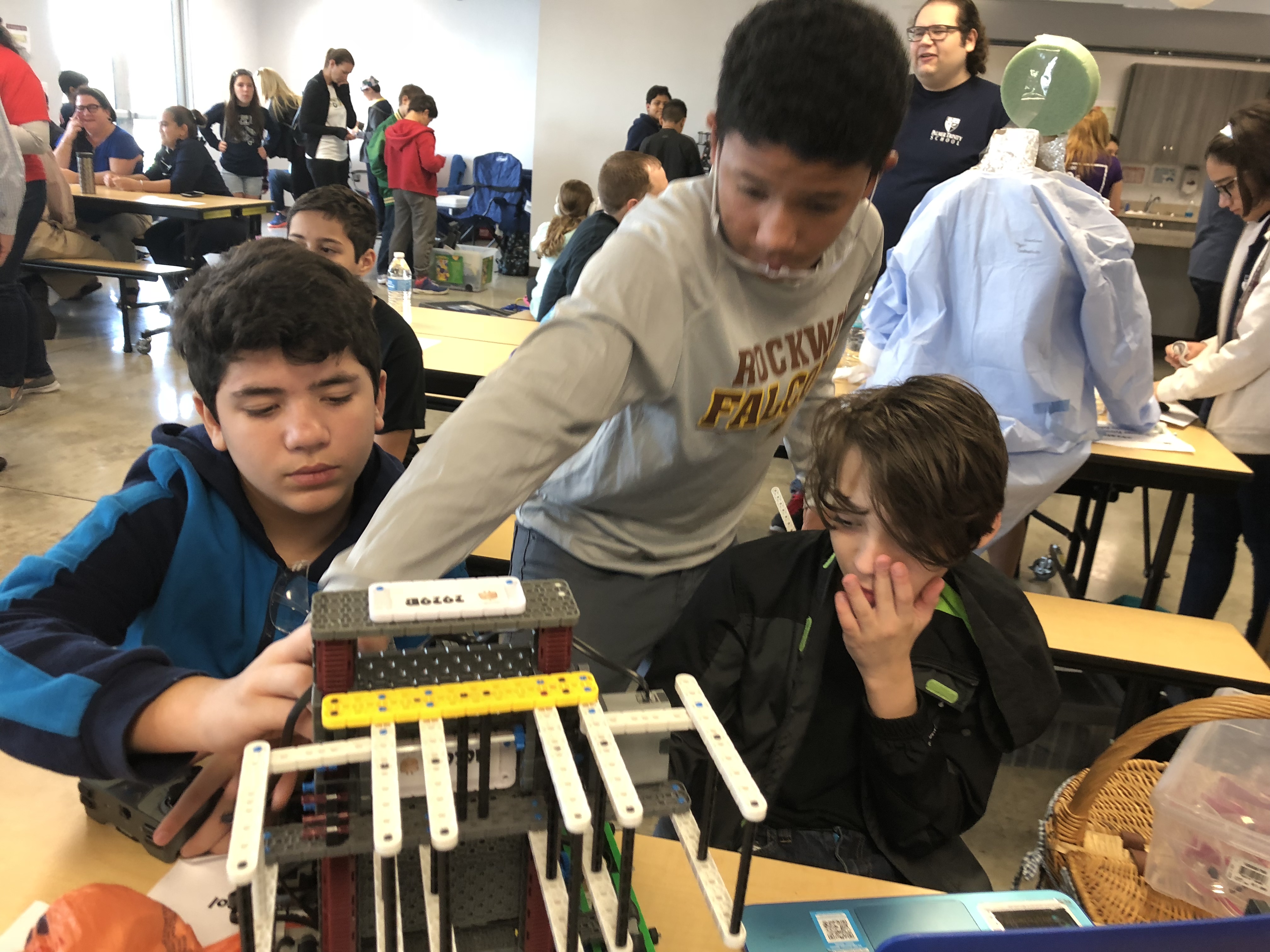 Let's get ready for our competition of the year:
The RoboSlam. Let's go Rockbots!!!

ONLINE CHALLENGES FOR VEX AND VEX IQ:
https://challenges.robotevents.com/
Make sure you create your own account. If under 13, ask your parents for their authorization.
Choose 2 challenges (either VEX or VEX IQ) depending on your category. All entries are due Jan. 10th.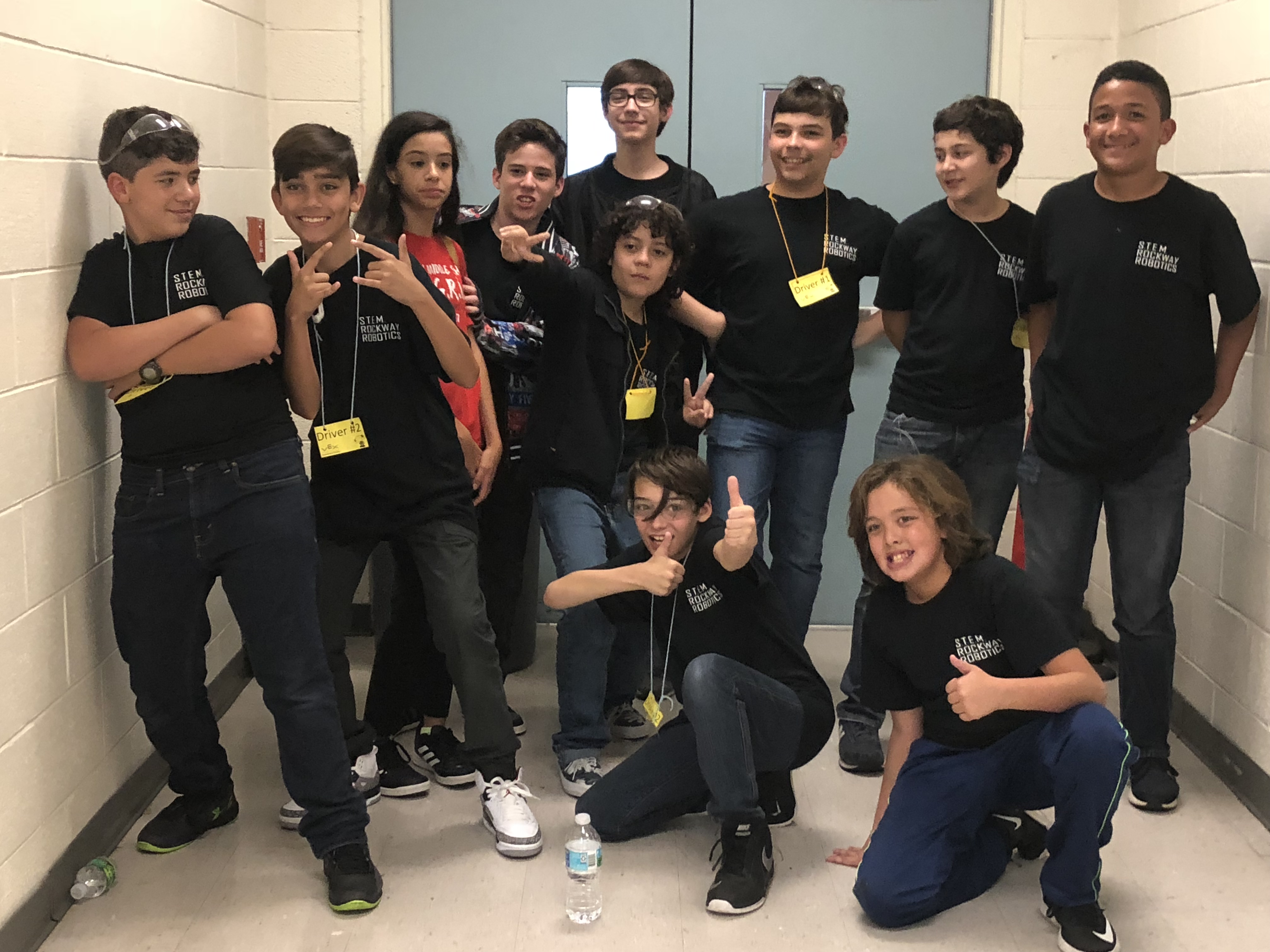 Let's keep on working to fufill our goals!
Let's Go Falcon Rockbots
@Academic Village and WR Thomas Dec. 9
Thanks to all Parents and Teams that participated in the IQ competitons during the weekend, at Bob Graham and Ransom. Team 2929 F had a great match in the finals, and was very close to winning the competition... great beginning! Let's try our best and work harder. Let's Go Falcons Rockbots!
Our Robotic Hand Team was also busy this weekend at the RH Seminar. Thanks to all students and parents that attended the event. Let's get ready for this important SECME competition.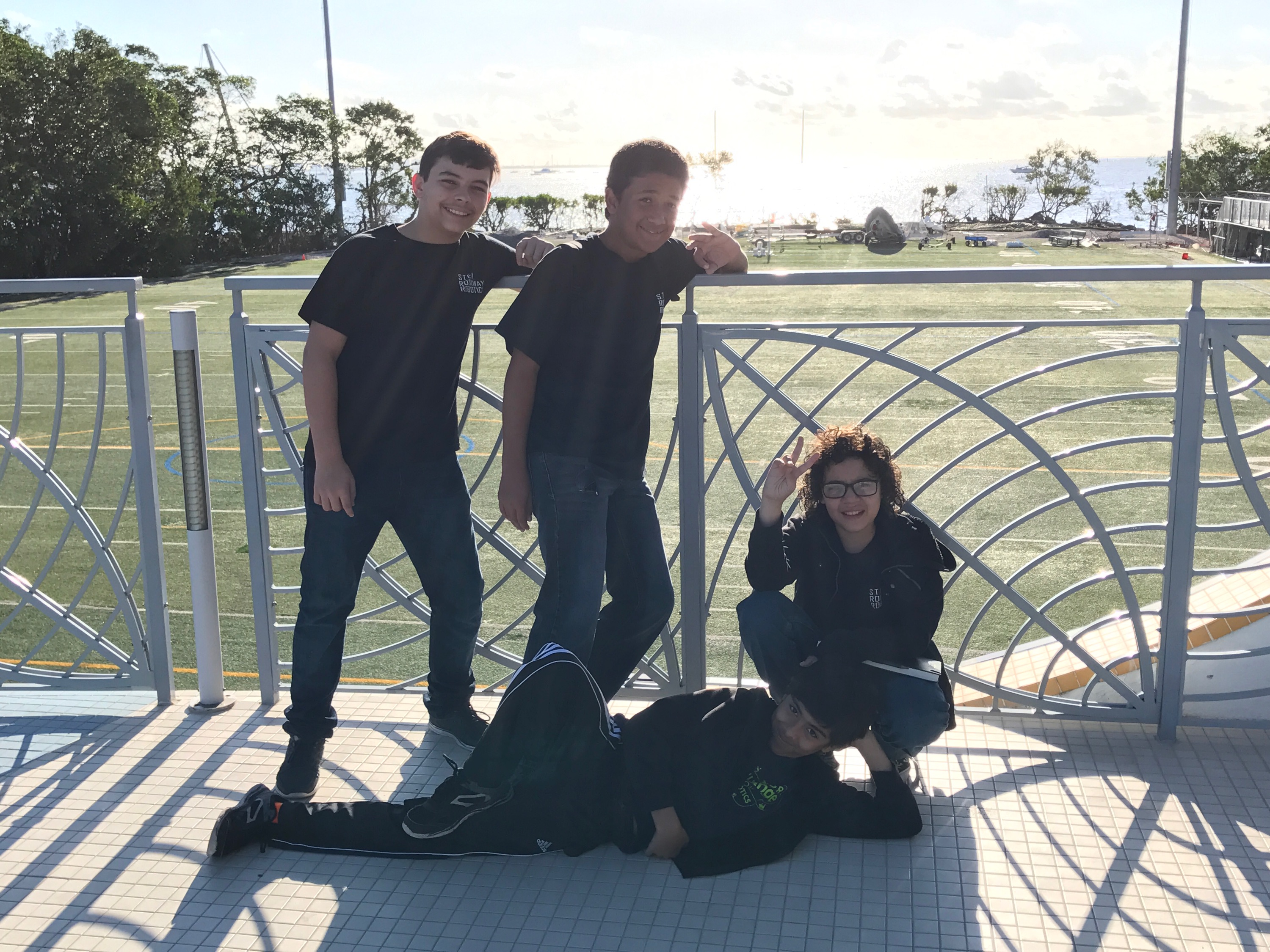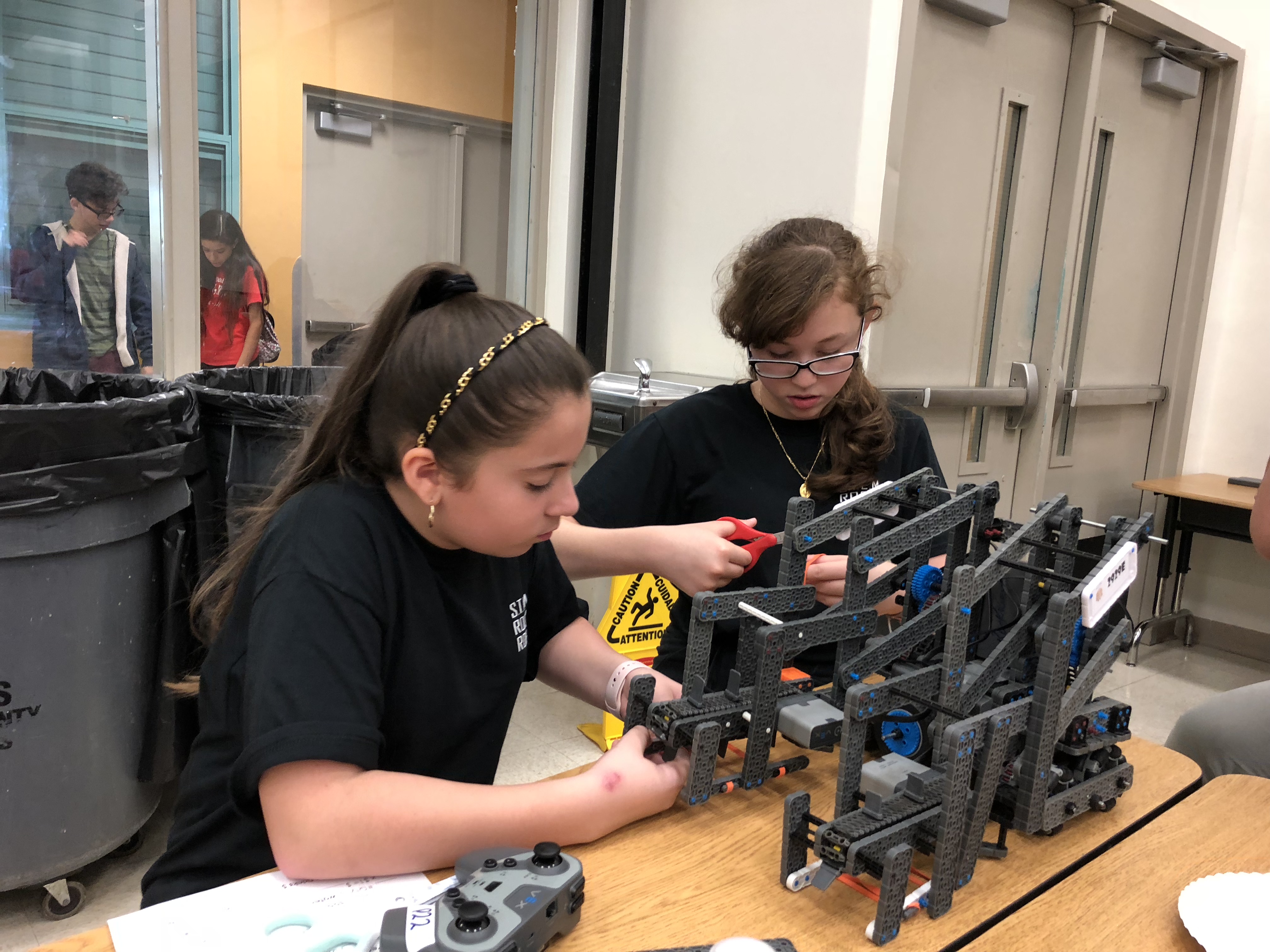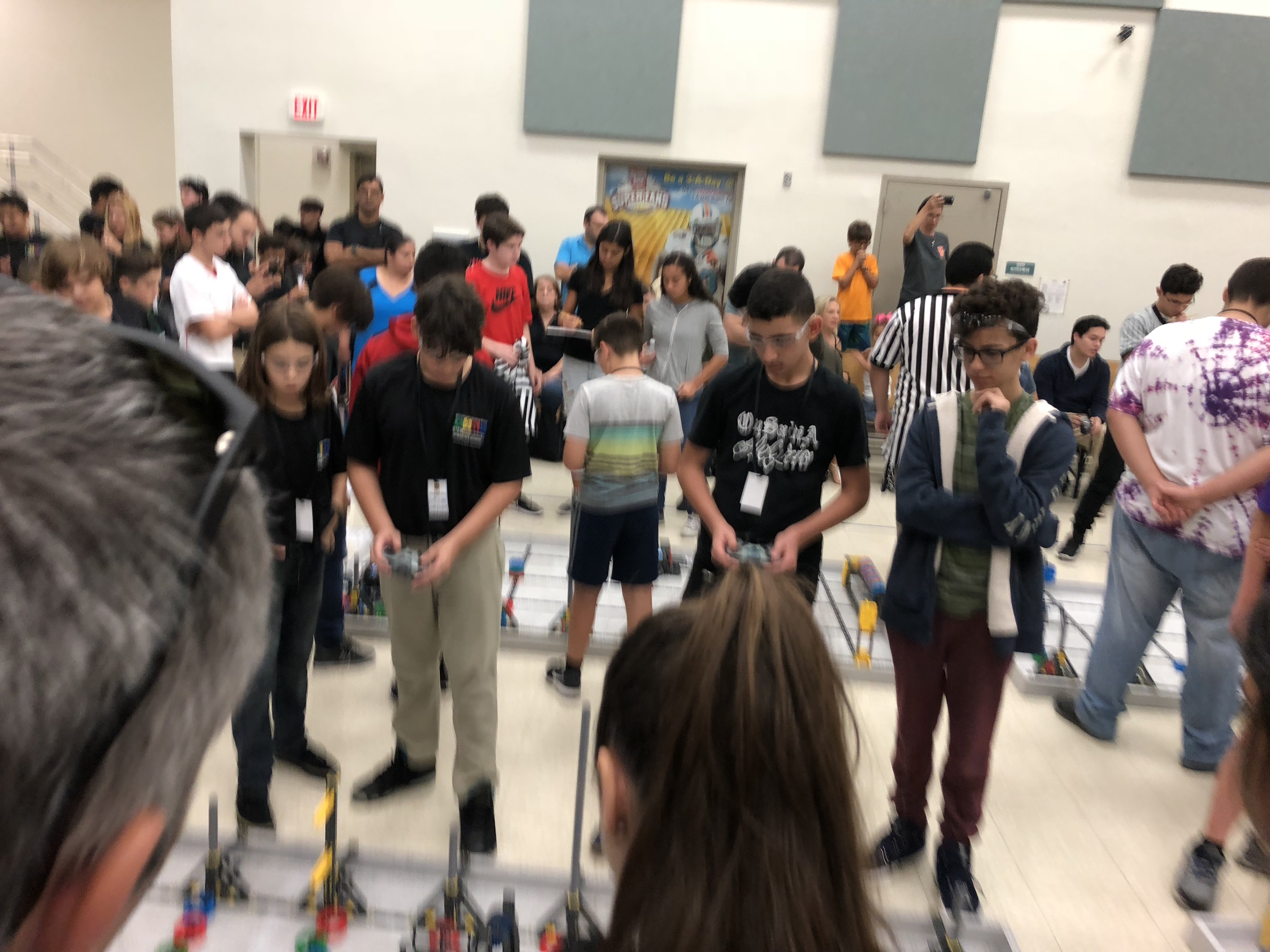 Give thanks and enjoy: Happy Thanksgiving to all!
CONGRATULATIONS TO THE VEX IQ TEAMS THAT COMPETED AT JOSE DE DIEGO MS.
They made it to the finals...getting better and stronger!!!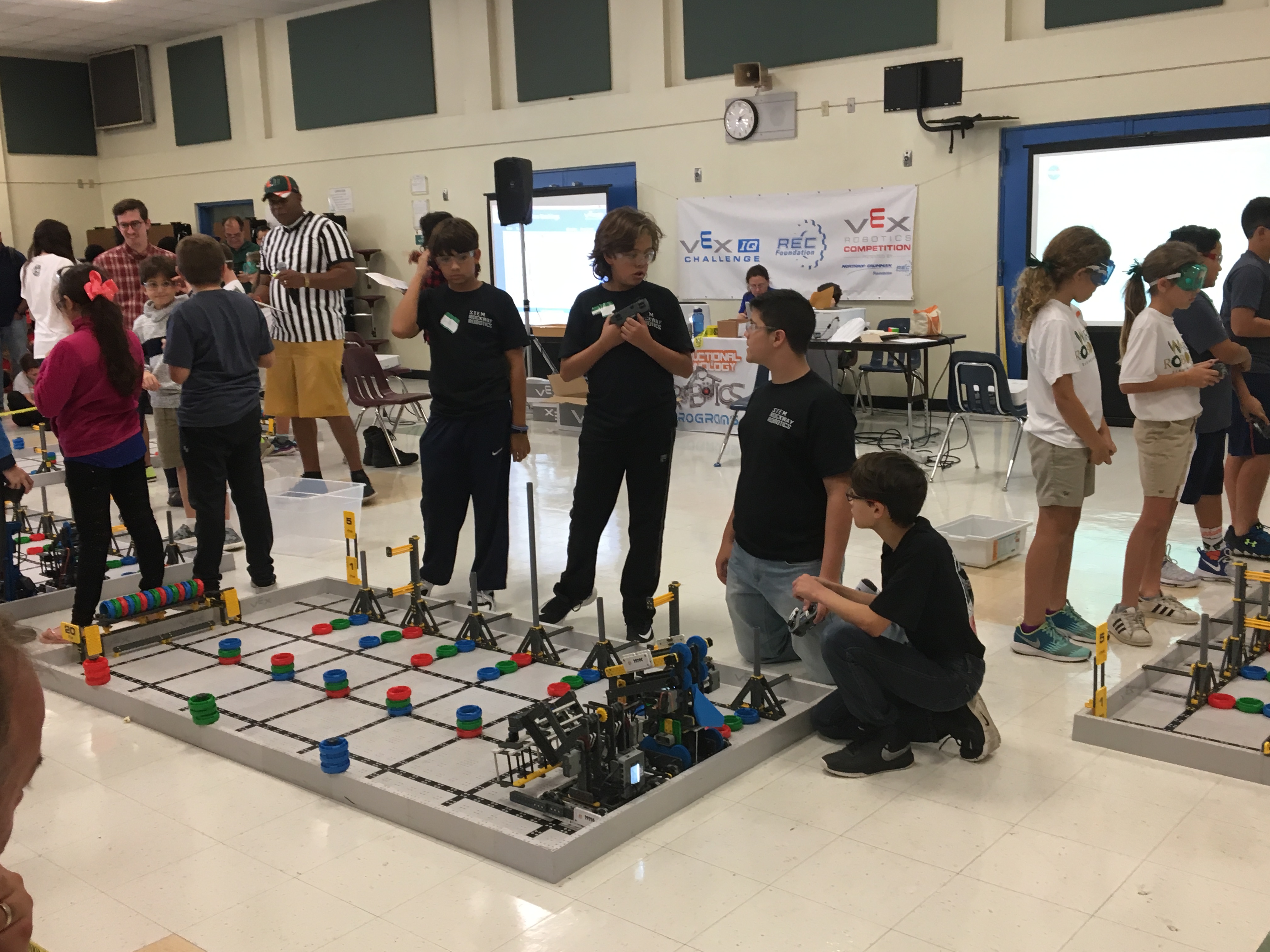 CONGRATULATIONS TO OUR MOST RECENT WINNERS
IN THE VEX ROBOTICS COMPETITIONS:
At the Junior Orange Bowl Nov 4: Excellence Award to Rockway 9393A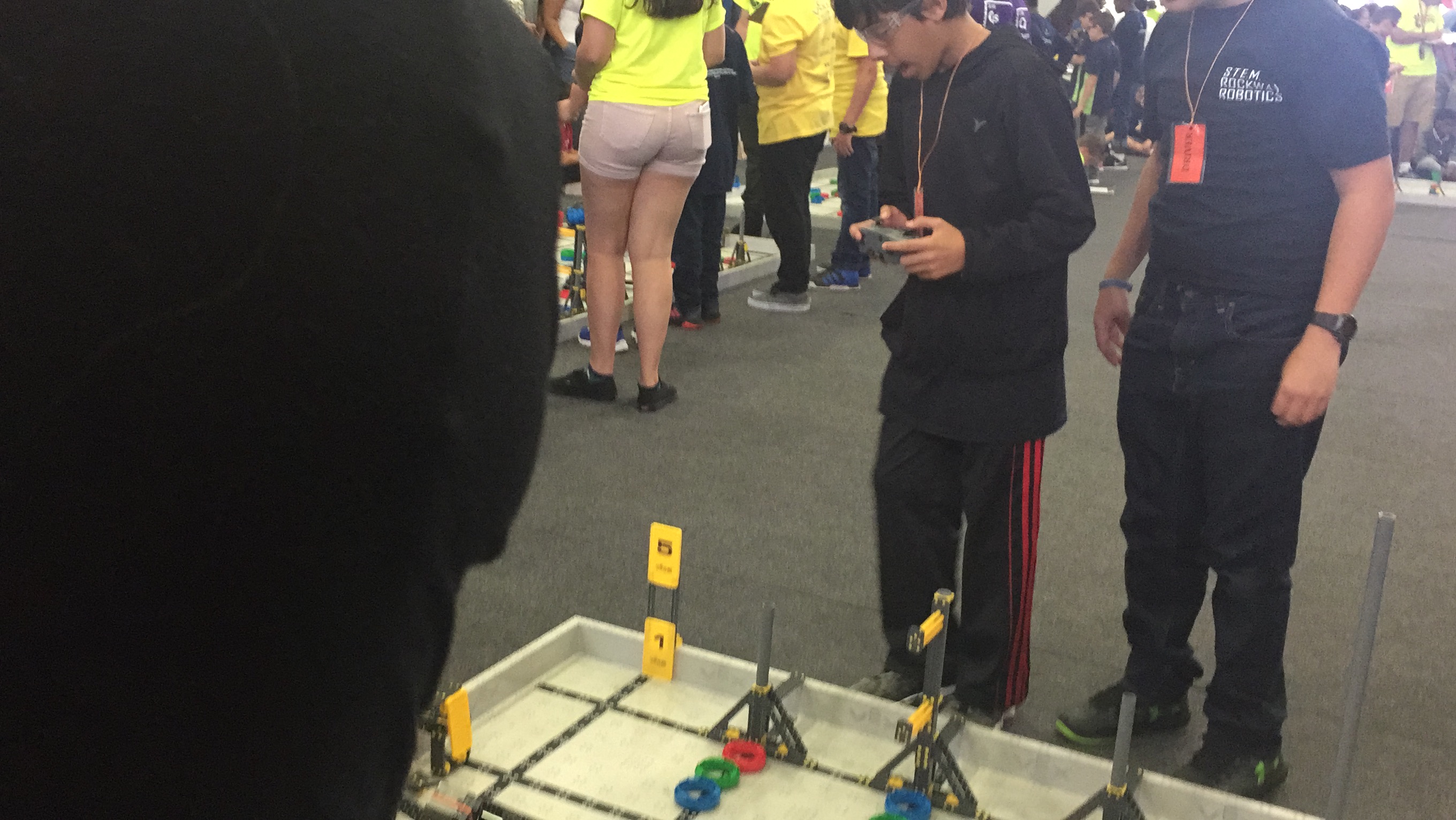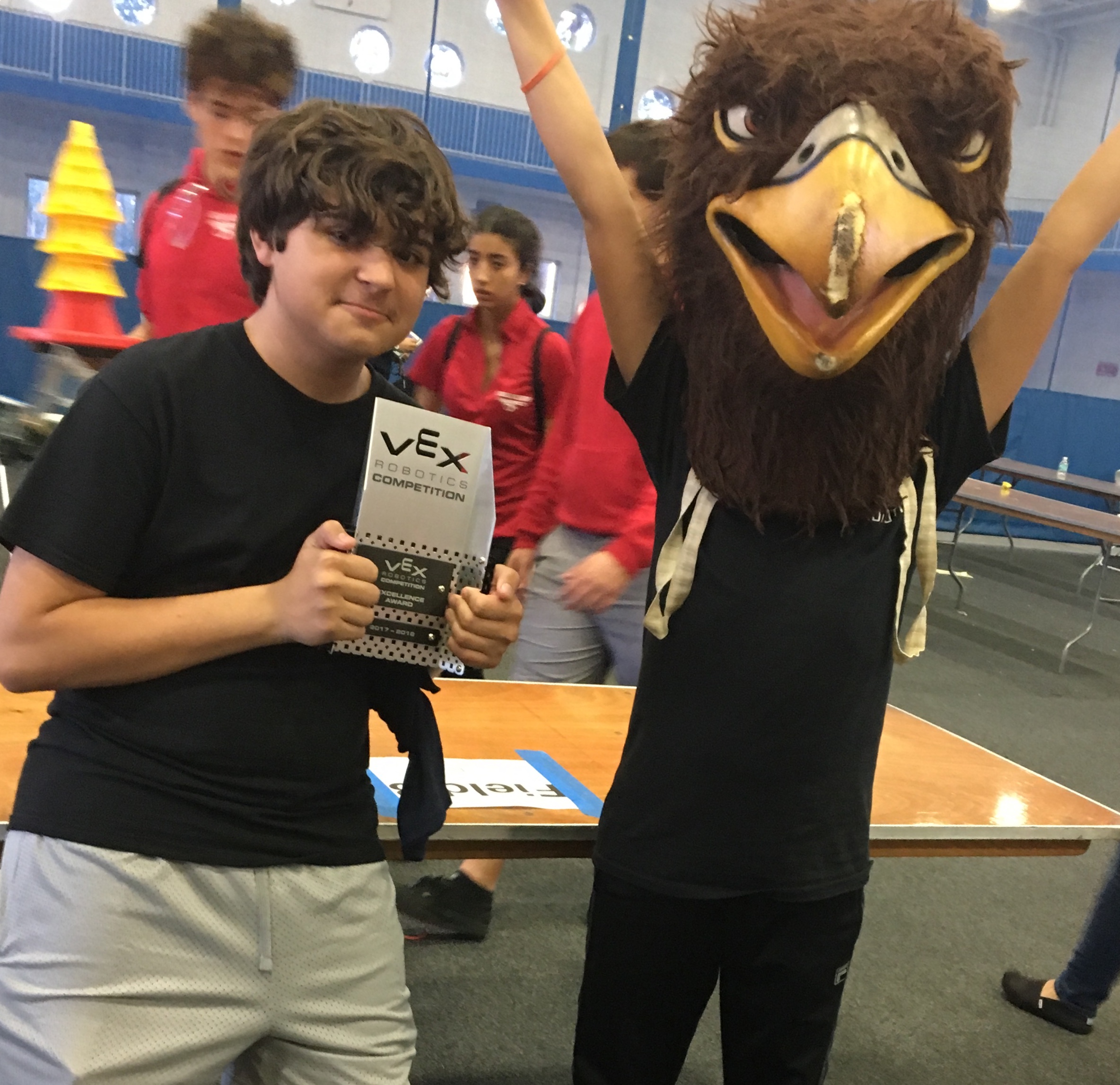 At Miami Coral Park Nov 12: Design Award to Rockway 9393B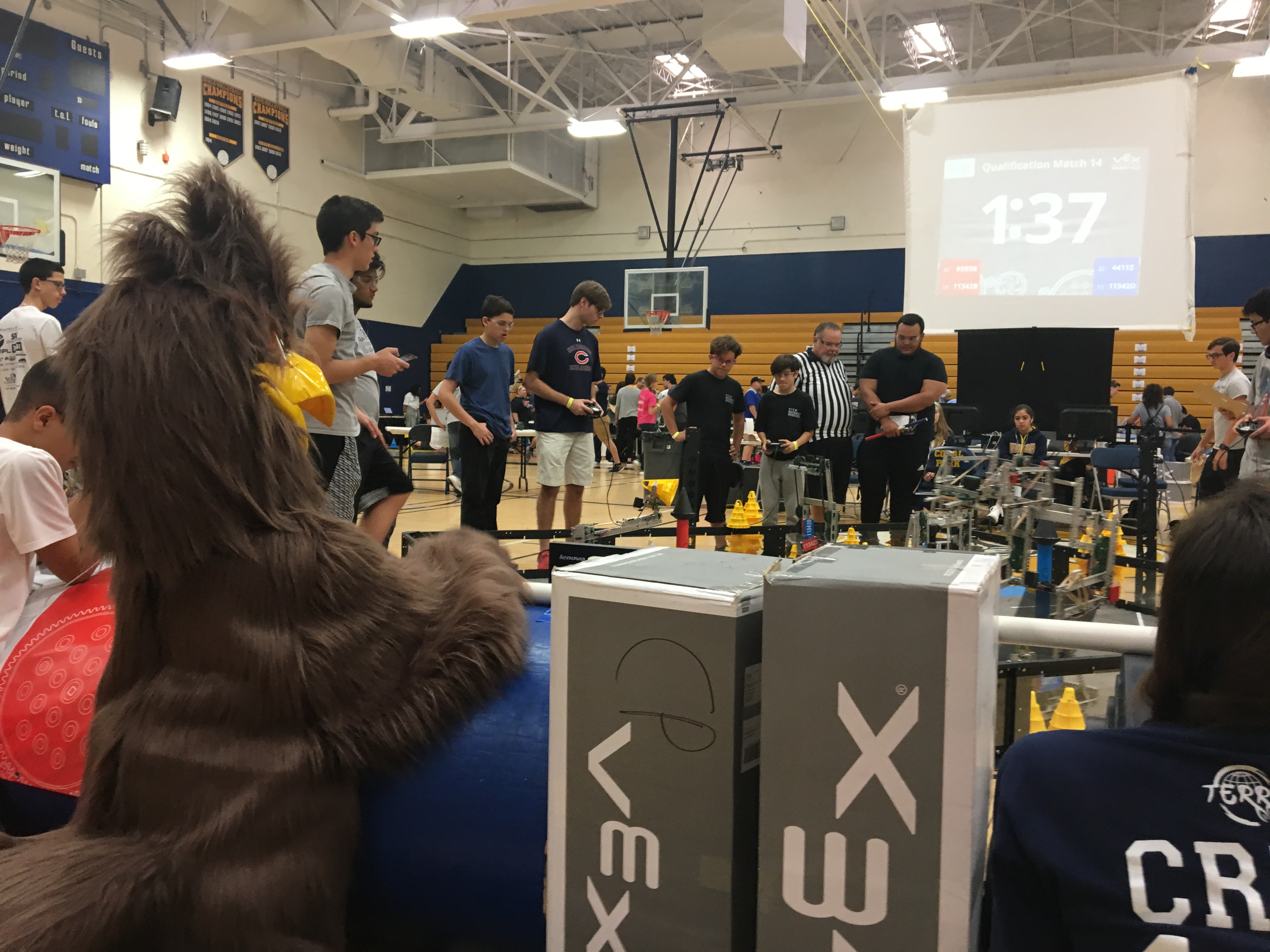 In both competitions Rockway made it to the finals,
including the IQ Teams!
Big thanks to Rockbots teams that competed at the Miami Heat STEM Day at the AAA on Nov. 9 and to PTSA parents who are permanetly supporting our activities.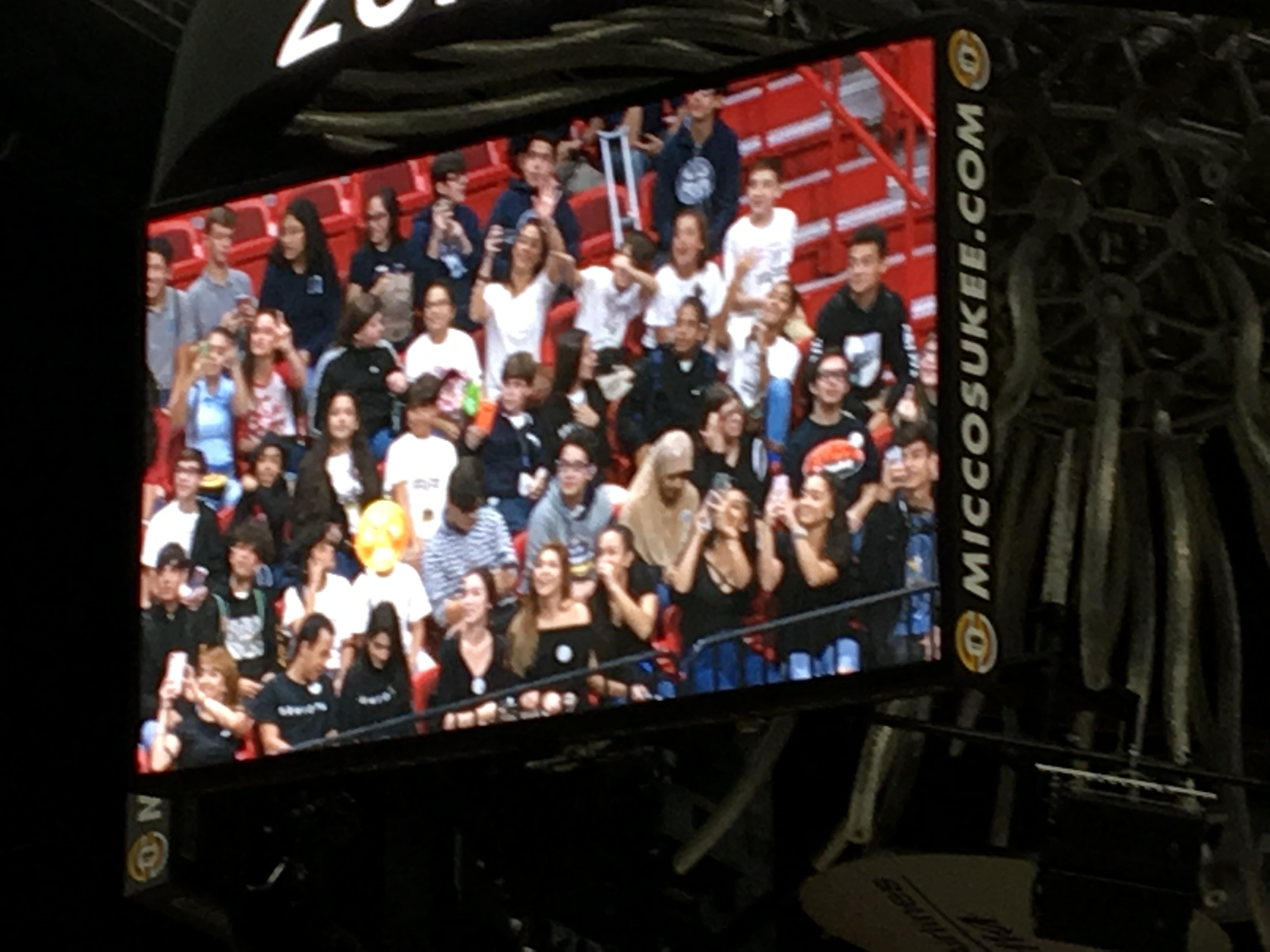 Let's Go Rockbots!!!




9393B Gets Excellence Award at Manadarin Lakes
Oct. 27 VEX qualifier Congratulations!!!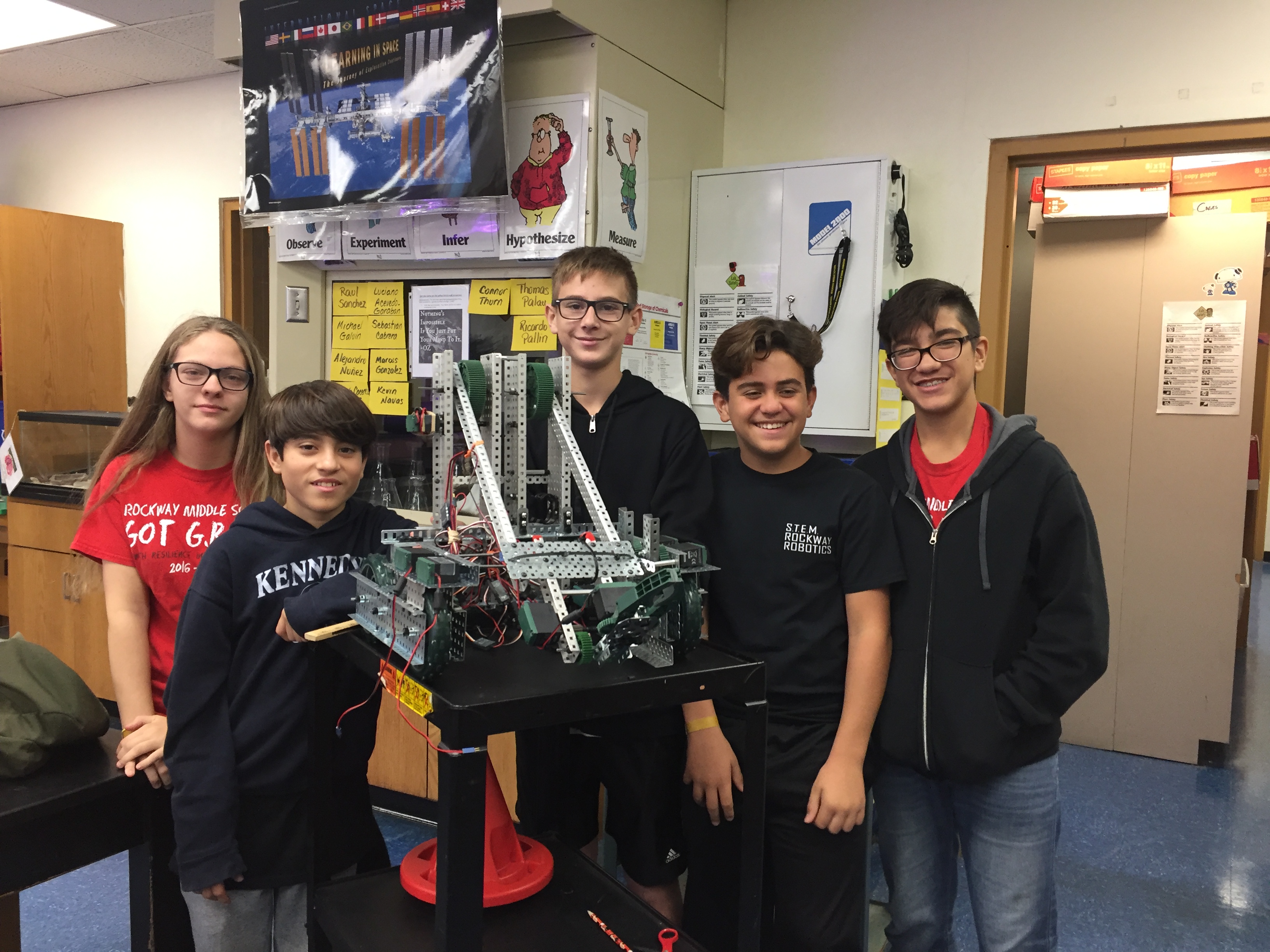 ROCKWAY ROCKBOT 9393A Qualified for STATES After winning Excellence Award at 1st VEX Robotics Qualifier of the Season
AWESOME!!! Congrats!!!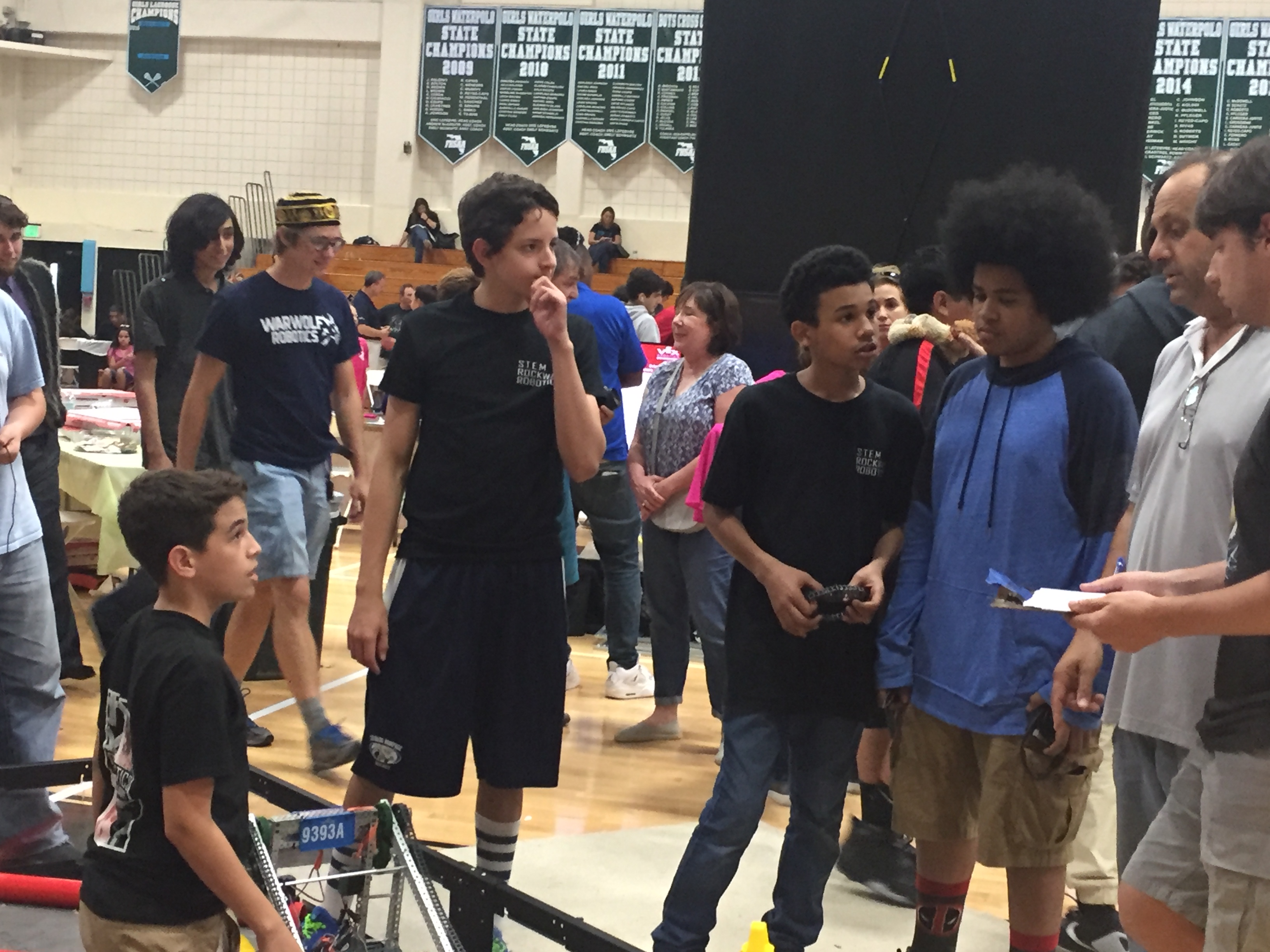 ALL GIRLS ENGINEERING DAY AT CARROLLTON: GIRL POWERED
Rockway's girls attended on Friday Oct. 13, along with 80 other girls from MDCPS and Broward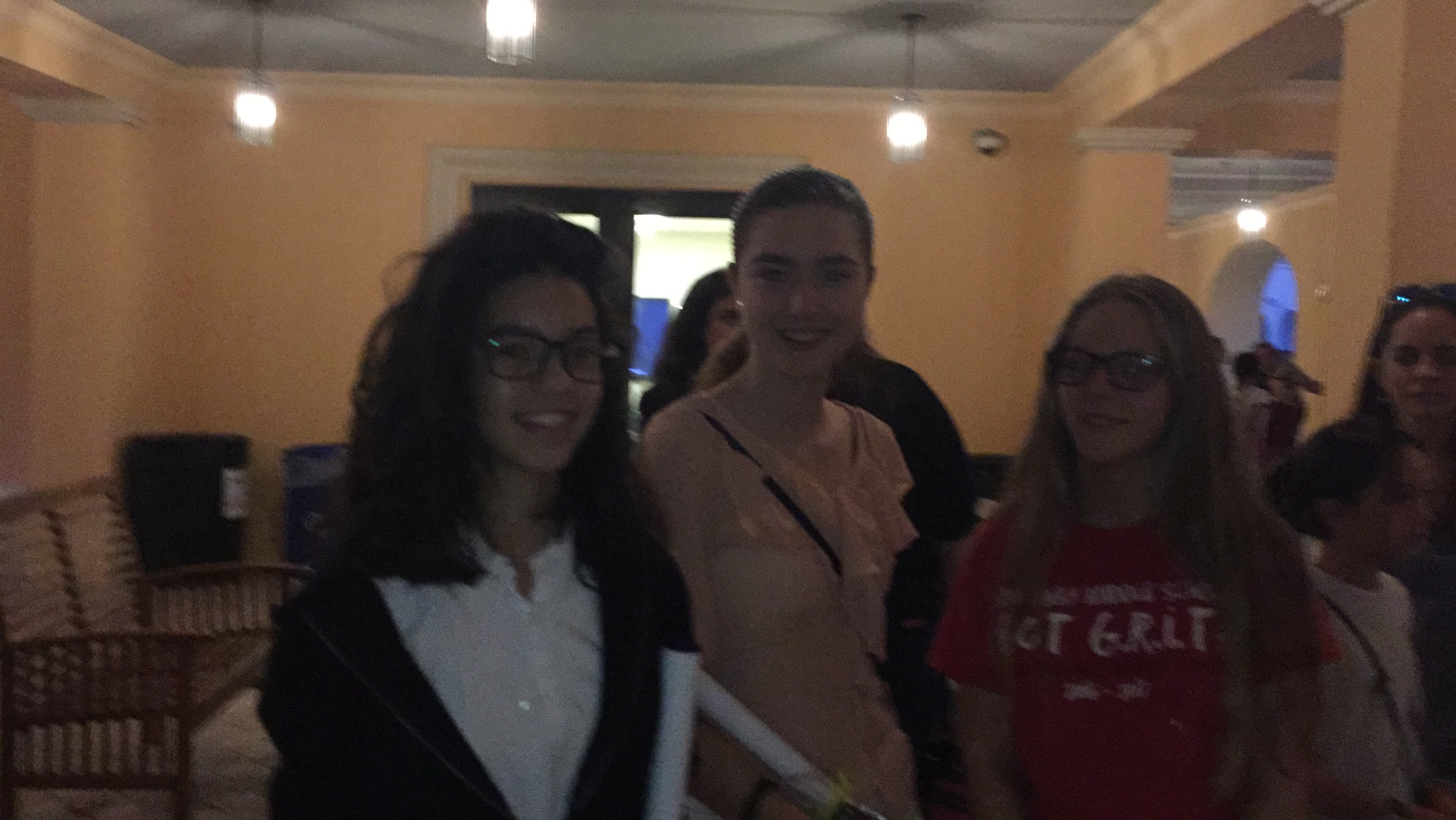 CONGRATULATIONS
TEAMS 2929A AND 29292B
ON THEIR FIRST IQ QUALIFIER AT KENDALE LAKES ON SATURDAY SEP. 30. EXCELLENT JOB.
CONGRATULATIONS TO THE WINNERS OF THE "JUDGES AWARD" TROPHY
GREAT BEGINNING. GO ROCKBOTS!!!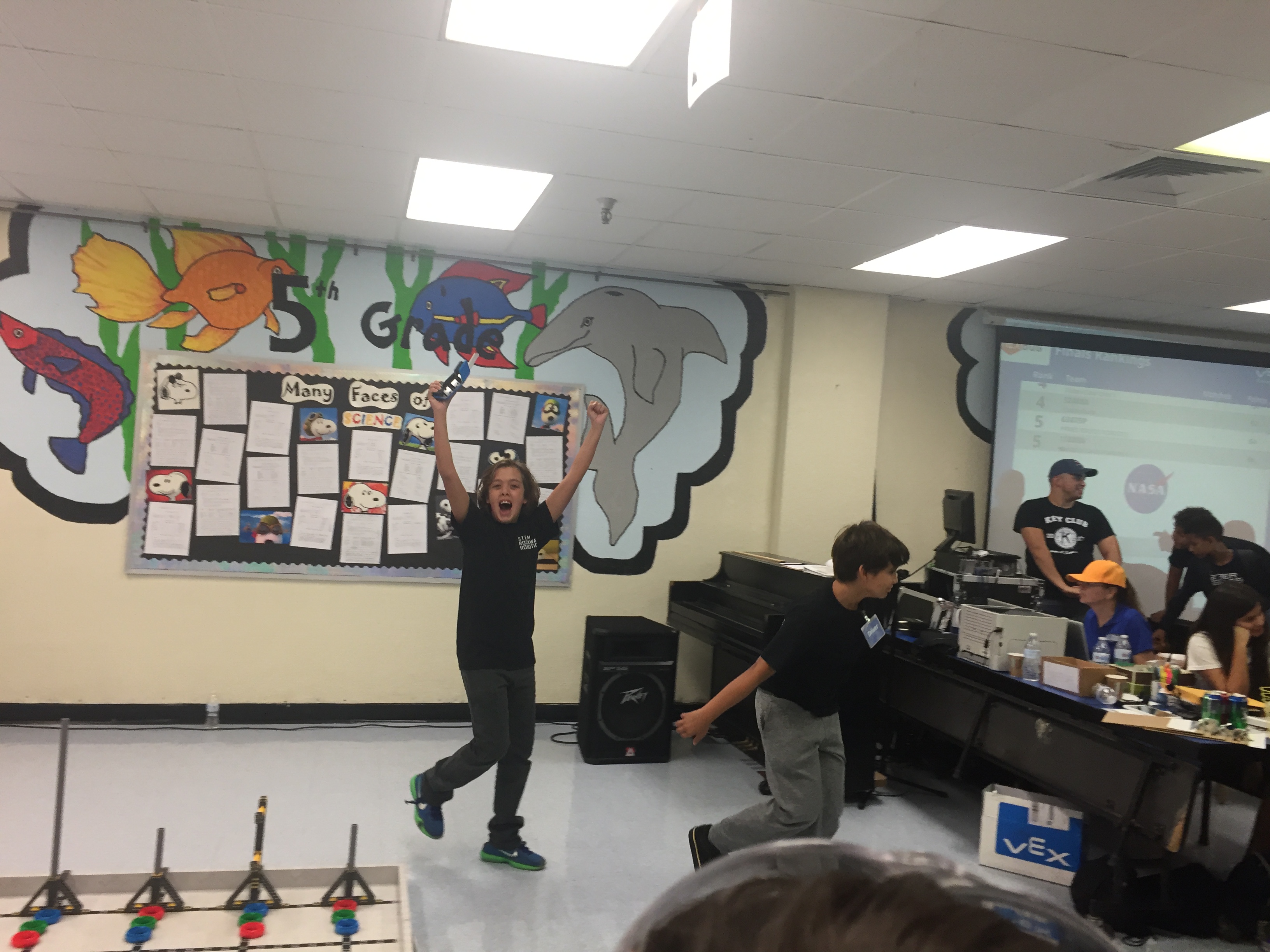 Welcome to our Classroom: First day of School